2/24/2021 – Pastor Brian's Blog –
Do you believe in love at first sight? Judy and I went to different high schools: she went to her local high school while my parents sent me to a Christian boarding school about 90 minutes away. If you knew me then, you would understand why my parents did that, but that is a blog for another time.
Although I didn't know my wife Judy at this time, she had seen me. Judy started writing to a girl that I went to school with, to get more information about me. Unknown to Judy, this mutual friend told me that Judy was writing to her asking about me. So one day I went to Judy's church to check out this "letter writer."
To this day, I can still remember when our eyes met for the first time, I knew at that moment… that she wanted me!! Now Judy may remember this differently, but this is not her blog, it is mine, so my perspective on this story will be the correct one today.
By this time Judy was a senior in high school and I was out of high school. I can still remember our first date. I called Judy on the phone and asked her if she wanted to go out with me, expecting her to say, "Are you serious? Why have you waited so long to ask!?!" Only to hear her say, I need to ask my mom. My first thought was, "ASK YOUR MOM?" ARE YOU KIDDING ME?! I had never heard that response before!!
Well, her mom said yes, probably because she had no idea who I was. So we went on our first date. I met Judy at the door and she was dressed up in a dress and I was standing there in jeans. At the end of the first date, I asked if we could go out again, and she said yes. She later said that she said yes because I paid for our dinner with a $100 bill, and she had never seen one before. But I knew the truth… did I tell you that she really wanted me!?!
Second date, I dressed up in khakis and a nice polo shirt but Judy wore jeans. We were so different, but that must wait for another blog as well, because I do not have room to talk about all our differences in this one blog.
Over those next few months I became very preoccupied with Judy. I was so preoccupied with her that I wanted to be with her all the time. Although our first date was in February, I asked her to marry me in June and we were married in August of the same year. They said that it wouldn't last, but it will be 48 years married this August.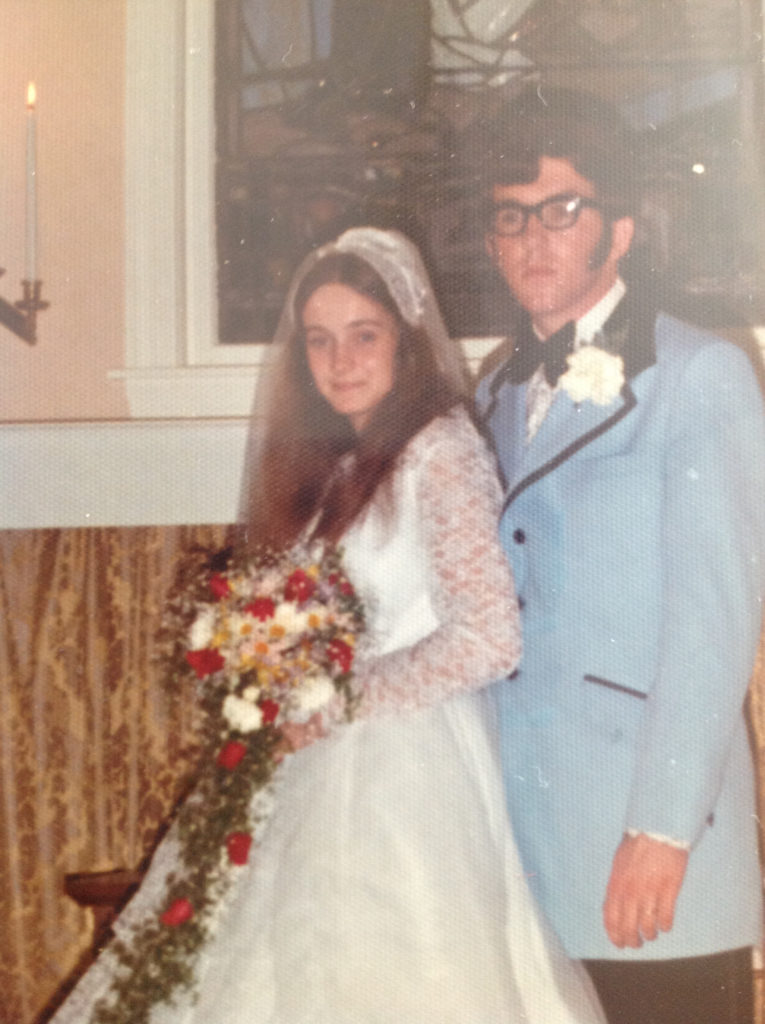 Shouldn't our relationship with God be like that too? Even though our days are busy, shouldn't we be constantly thinking about Him? Shouldn't we be longing to either talk to God or to hear from Him? Even though our routine can become full, shouldn't God become increasingly the backdrop of our life?
I used to love it when Judy would give me a note or send me a card. There were times when I would reread those notes, I would save those cards, because they were from Judy! God has given us a love letter, full of special notes and reassurances that He truly does love us and is with us through thick and thin. That love letter is called the Bible.
Over the years our relationship has grown to the point where I love Judy today more than at anytime in my life. I am also pretty confident that I will love her more tomorrow than I do today. Judy and I have done life together, we have cried together, we have laughed together, we have been hurt, we have been blessed, we have experienced things, met people and been to places that we would have never even been able to dream about. Judy is no longer just a part of my life, she is my life.
Loving Jesus is like that. It is more than attending church on Sunday, or a quick prayer to get out of trouble. Jesus is so much more than a spiritual high that comes from attending a week at a Christian camp or a weekend retreat. He is more than your finest vacation or a healthy retirement fund. It is the joy of doing life together with Jesus, knowing that He loves me and is committed to me far more than I love Him and am committed to Him.
Do you love God today more than at any time in your life? You need to. Jesus said…
"As the Father has loved me, so have I loved you. Now remain in my love. If you obey my commands, you will remain in my love, just as I have obeyed my Father's commands and remain in his love. I have told you this so that my joy may be in you and that your joy may be complete.

John 15:9-11
My real joy comes from loving Jesus and loving Judy, and in that order!