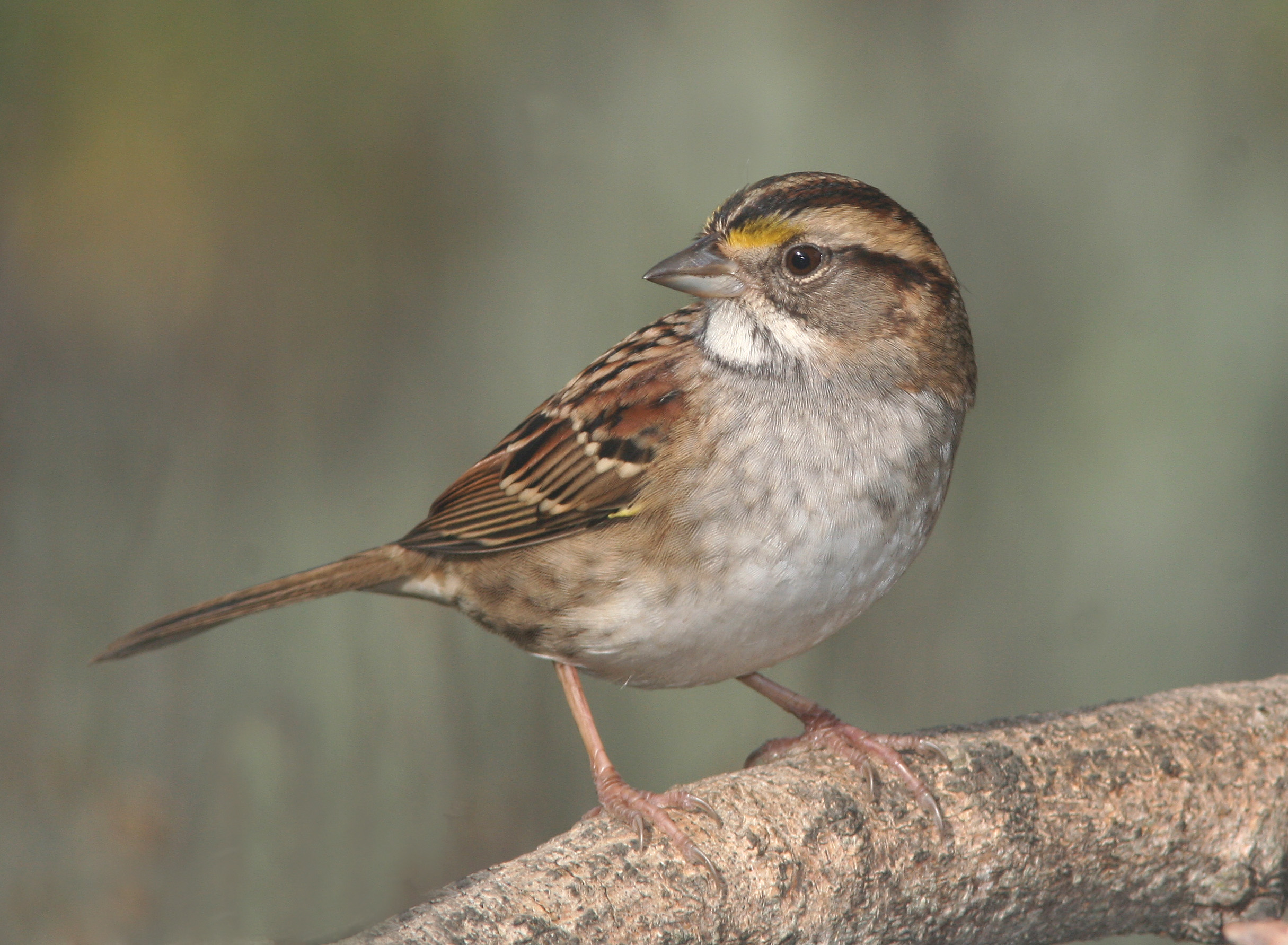 9/13/17 – Pastor Brian's Blog
It was a Saturday night in 1963, I was 9 years old, and my parents told me that it was time for me to go to bed. I don't remember for sure… but my guess would be that I tried to carry on a conversation with my parents on why I didn't need to go to bed, a conversation that I would end up losing.
So I went to bed and later, after everyone else had gone to bed, I snuck down stairs to watch TV, to watch a movie that changed my life forever. The movie I watched that evening was titled "The Birds." If you are not familiar with the movie, it was an American horror-thriller film directed by Alfred Hitchcock. The movie focuses on a series of sudden, unexplained, violent bird attacks on the people of Bodega Bay, California, over the course of a few days.
I have to tell you, sitting in that big room alone and in the dark, I was petrified!! Did I mention that I snuck downstairs all by myself?? I sat there and watched the complete movie because I was too scared to go upstairs!! I remember turning on the light in the family room about 30 minutes into the film. After the film was over, I knew I had to go back to bed or I would be busted in the morning. So when I went to bed, I turned on the stair lights, I then turned the hall light on going to my bedroom and then crawled into my bed, trying to sleep with my eyes open just in case those birds came into my room!!
Well in the morning when I got up, the first thing my dad said to me was, "How come all the lights are on in the house this morning?" I knew I was busted! I was so scared by the movie that I was too afraid to turn off the lights behind me on my way to bed.
Years later after I was married, I talked Judy into watching this movie with me. Judy hates horror movies so I convinced her that this was not horror, I mean, "how can birds be scary?" To this day we are still working through some trust issues!!
What got me thinking about birds this week was Hurricane Irma. Although I never gave it much thought before, but, what happens to birds during a hurricane? Judy then read this facebook post that our friend Patty Fischer wrote…. "SO INCREDIBLY INTERESTING! The news just reported that the configuration that we see on the radar photos, in the center of the eye of the storm, are flocks of BIRDS! (I always wondered what happened to them in the vicious wind!)
They reported that "somehow they understand" that this is their "safe place" until the storm slows down and moves on. Then they fly out, pick up where they left off and start life over again, WHEREVER that may now be. Seems pretty obvious to me that there is a Sovereign Creator who whispers in their ear — "You'd better find the shelter that I have provided for you NOW!", and away they fly into the only place of refuge for a tiny little bird. Scripture teaches us that His eye is on the sparrow! That He knows when even one falls to the ground! BEAUTIFUL! You are amazing, God!
Then my mind went to the old hymn, "His Eye Is on the Sparrow," so I looked into the story behind the song and found this…. The hymn was written by Civilla Durfee Martin and composed by Charles Gabriel in 1905.
The hymn was inspired by Matthew 6:26…. Look at the birds of the air; they do not sow or reap or store away in barns, and yet your heavenly Father feeds them. Are you not much more valuable than they?
The hymn was inspired by scripture but it was lived out by saints. Listen as Civilla Martin describes in her own words how this hymn was born: "Early in the spring of 1905, my husband and I were sojourning in Elmira, New York. We contracted a deep friendship for a couple by the name of Mr. and Mrs. Doolittle—true saints of God. Mrs. Doolittle had been bedridden for nigh twenty years. Her husband was an incurable cripple who had to propel himself to and from his business in a wheelchair. Despite their afflictions, they lived happy Christian lives, bringing inspiration and comfort to all who knew them. One day while we were visiting with the Doolittles, my husband commented on their bright hopefulness and asked them for the secret of it. Mrs. Doolittle's response was simple: 'His eye is on the sparrow, and I know He watches me.' The beauty of this simple expression of boundless faith gripped the hearts and fired the imagination of Dr. Martin and me. The hymn 'His Eye Is on the Sparrow' was the outcome of that experience."
Maybe today you feel like you are living out a horror story, or your life is swirling around like a hurricane; can I encourage you? Move towards that safe spot. Move into the arms of God and let Him protect you; let Him give the peace and stability that only He can give…. You will keep in perfect peace him whose mind is steadfast, because he trusts in you. Trust in the LORD forever, for the LORD, the LORD, is the Rock eternal. Isaiah 26:3-4
Instead of fighting the fear, look for the Light of the world, instead of struggling in the storm, come to the only one that can calm the storm…. Come to me, all you who are weary and burdened, and I will give you rest. Take my yoke upon you and learn from me, for I am gentle and humble in heart, and you will find rest for your souls. Matthew 11:28-29
Seems like birds can be pretty amazing at times, maybe it is time that we begin to act like one!
"Why should I feel discouraged?
Why should the shadows come?
Why should my heart be lonely and long for heaven and home?
When Jesus is my portion?
My constant friend is he;
His eye is on the sparrow, and I know he watches me."