Announcements
(hover or click for details)
What We Believe
At Center Barnstead Christian Church our desire is not only to know what the Bible teaches but to live out what the Bible teaches.
John 17:17 "Sanctify them by Your truth; Your word is truth."
We believe: The Bible is without error and is the inspired Word of God. There is one true and eternal God. God exists in three persons: Father, Son, and Holy Spirit. Jesus Christ is God's only eternal Son. The Holy Spirit convicts us of sin. Every human being is a sinner and needs to have their sins forgiven by Christ. Jesus Christ provides the only way to God. Satan is our adversary intent on destroying lives. The Church is the living body of Christ on earth. Jesus Christ will return to earth as King of kings and Lord of lords.
Sunday morning, 10am

Sunday morning, 11:15am

Wednesday evening, 6:30pm
Our Church Body
"Just as a body, though one, has many parts, but all its many parts form one body, so it is with Christ." I Cor 12:12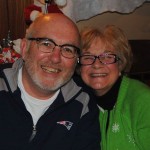 Pastor Brian Gower
Pastor Brian Gower will celebrate his 36th year of full time ministry in 2017. In addition to serving as the senior Pastor at Center Barnstead Christian Church for 16 years, Brian has served with Word of Life Fellowship, Grace and Truth Evangelistic Association as well as Family Life Ministries. As the pastor, Brian combines a firm commitment to the integrity of the scriptures with a deep compassion for people. Brian is married to Judy, his wife of 43 years, who has blessed the church with her musical skills and as well as her heart to teach women the Word of God. Together, they have 5 married children, and sixteen grandchildren. All of their children love God and are currently serving or have served in full time Christian service. Brian and Judy greatly enjoy spending time with their family and their many friends near and far.
Church Elders
Our church elders carefully follow Christ through prayer, worship, study, and service. Their leadership in our body is essential.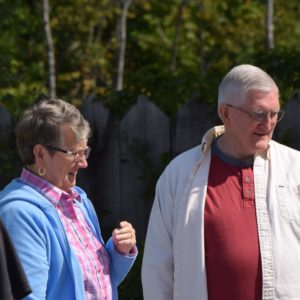 Church Deacons
Our church deacons serve the church, meeting the needs of the physical body with loyal dedication and faithfulness.
Tools
Keyword Search
Categories
Recent Posts
Recent Sermons
Latest news
8/22/18 – Pastor Brian's Blog – What are some of the things that make you smile? For me, it is when I see pictures of my grandchildren, or when I think of some of the fun things and wonderful places that Judy and I have been able to enjoy. I plan on smiling this Saturday Read more about "Imagine God Smiling"[…]
8/14/18 – Pastor Brian's Blog – We lived in different towns; we attended different churches. She went to a public high school and I went to a private boarding high school. She grew up on a road called "Poverty Flats" and I grew up at the top of a road that was named "Easy Street." Read more about "45 years and counting…"[…]
Previous
Next