Worship Service: Sunday at 10AM --- Prayer Meeting: Tuesday at 6:00PM
Our desire is to connect with you. Please meet with us online or face to face for worship, prayer, encouragement, study, and fellowship

Our church is regularly meeting in person Sundays at 10am and Tuesdays at 6:00pm.

Connect with us during the week on our Facebook Page: fb.com/CenterBarnsteadChristianChurch

Call the office or email us if you're in need of support.

We would love to help in any way!

Throughout the year we offer several events for everyone to enjoy.  
Spring Events include…
Ladies Prayer Group meets Mon and Fri at 8am.
Prayer Meeting Tuesdays at 6:00pm
Church services meet on Sunday Morning at 10am.
Our Bible Study continues! We meet on Sundays, from 11:15am until noon.  Join us for coffee after the 10am worship service and stay for Bible Study.
Kids for Christ kicked off in Fall 2020; Grade K-4 kids have their own program during church. Then, all kids up to 8th grade meet during Bible Study.
Check the calendar for what's next!
All kids grade K to 4 are welcome to join us for Kids for Christ; we meet on Sunday mornings during church. We have tons of fun, learn about the Bible and apply it to our lives.  We practice Christian service, play games, learn foundational truths, earn awards, and make real friends.
All kids Grade K to 8 meet for Bible Study on Sundays from 11:15 to noon. Adults meet at this time as well.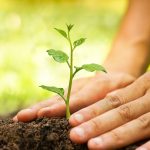 What does Church Membership mean to you? Let's have a discussion on Sunday mornings. Church members and prospective members alike are completing this course of study together. We started in March 2021.

The study for adults meets from 11:15 until noon.
Using Goodsearch for your internet searches will help this church do the work in our community, both near and far. So far we've raised $515!
Be sure to log into your account and designate CBCC as the charity of your choice.
Set it up on your phone and PC to help our cause every time you hit the search button!
View our church calendar for upcoming events
At Center Barnstead Christian Church our desire is not only to know what the Bible teaches but to live out what the Bible teaches.
John 17:17 "Sanctify them by Your truth; Your word is truth."
We believe:
The Bible is without error and is the inspired Word of God.
There is one true and eternal God.
God exists in three persons: Father, Son, and Holy Spirit.
Jesus Christ is God's only eternal Son.
The Holy Spirit convicts us of sin.
Every human being is a sinner and needs to have their sins forgiven by Christ.
Jesus Christ provides the only way to God.
Satan is our adversary intent on destroying lives.
The Church is the living body of Christ on earth.
Jesus Christ will return to earth as King of kings and Lord of lords.
"Just as a body, though one, has many parts, but all its many parts form one body, so it is with Christ." I Cor 12:12
Pastor Brian Gower will celebrate his 39th year of full time ministry in 2020. In addition to serving as the senior Pastor at Center Barnstead Christian Church for 20 years, Brian has served with Word of Life Fellowship, Grace and Truth Evangelistic Association as well as Family Life Ministries. As the pastor, Brian combines a firm commitment to the integrity of the scriptures with a deep compassion for people.
Brian is married to Judy,  who has blessed the church with her musical skills and as well as her heart to teach women the Word of God. Together, they have 5 married children, and sixteen grandchildren (and counting). All of their children love God and are currently serving or have served in full time Christian service. Brian and Judy greatly enjoy spending time with their family and many friends near and far.
Our church elders carefully follow Christ through prayer, worship, study, and service. Their leadership in our body is essential.
Keep our elders and their wives in prayer:
Brian & Judy Gower
Mark & Marilee DeCoff

Our church deacons serve the church, meeting the needs of the physical body with loyal dedication and faithfulness. 
Encourage these men in faithful prayer and service:
Mike Currier
Bob   Hetu
Scott Ward