Worship Service: Sunday at 10AM

Prayer Gathering, Tuesdays at 6:00pm
Worship Service, Sundays at 10am.
Prayer & Praise happens at 11:15am on Sunday following the the Worship Service.
Kids for Christ: Grade K-4 have their own program during the worship service church. K – 8th grade meet during Prayer & Praise time.

All kids grade K to 4 are welcome to participate in Kids for Christ. We meet on Sunday mornings. We have tons of fun, learn truths from the Bible and apply them to our lives.  We also encourage and incorporate spiritual disciplines. 
All kids, grade K to 8 meet for Bible Study on Sundays from 11:15 to noon.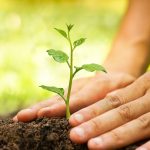 We believe that as a church we need to be actively engaged in our local community. We encourage and equip those in our church to serve our community. We provide practical training as well as promote opportunities to engage with those near us.
Our church softball team is recruiting players for the 2023 season! Our team is a part of the Suncook River Softball League. If you are interested in playing send an email to info@centerbarnsteadcc.org.
View our church calendar for upcoming events
At Center Barnstead Christian Church our desire is not only to know what the Bible teaches but to live out what the Bible teaches.
John 17:17 "Sanctify them by Your truth; Your word is truth."
We believe:
The Bible is without error and is the inspired Word of God.
There is one true and eternal God.
God exists in three persons: Father, Son, and Holy Spirit.
Jesus Christ is God's only eternal Son.
The Holy Spirit convicts us of sin.
Every human being is a sinner and needs to have their sins forgiven by Christ.
Jesus Christ provides the only way to God.
Satan is our adversary intent on destroying lives.
The Church is the living body of Christ on earth.
Jesus Christ will return to earth as King of kings and Lord of lords.