By Sam McKeen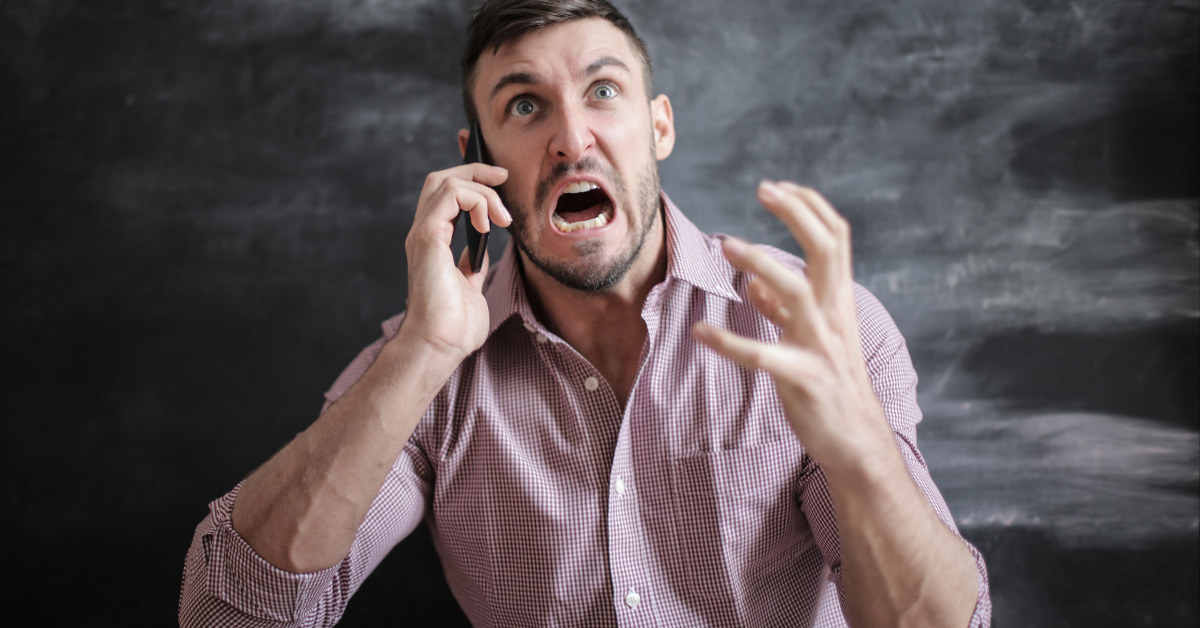 Put on then, as God's chosen ones, holy and beloved, compassionate hearts, kindness, humility, meekness, and patience, bearing with one another and, if one has a complaint against another, forgiving each other; as the Lord has forgiven you, so you also must forgive. – Colossians 3:12-14
As I continue writing blogs around the topic of "Rethinking Church" I thought it would be good to address an issue that plagues many churches and has become so common that it has been normalized. The issue I am referring to is that of God's people being easily offended. The command to bear with one another is sadly often ignored. Instead of bearing with one another, we either avoid or attack those who have offended us. It always saddens me when people decide to leave their church family. However, what is really grievous is their reasons for leaving. Over the decades my personal experience has been that the majority of the time people leave the church it is not for Godly reasons. Personal preferences, differing opinions on methodologies or secondary doctrines, changing or ending a tradition or program, personality clashes, unforgiveness, etc. are all examples of issues that often result in church divisions. In fact, most of the situations I have witnessed where people leave a church are connected to one of the reasons above.
Please understand that I am not saying we should never be offended or hurt by the words or actions of others. The point of what I am communicating is we are quick to be offended by things that we ought not to and often our response to offenses is fleshly and not spirit filled.
Why are so many Christians easily offended?
I suggest three factors, although there are more.
We have a church culture that does not deal with conflict in a healthy way. In most churches conflict is avoided at all costs and if it is not, it is usually confronted harshly with judgment instead of love. The tendency of many is to avoid those we have tension with or blow up at them and then go and find a new church where they don't have any conflict with anyone, "yet".
An individualistic mindset has permeated our American culture and has invaded the church. I have addressed this in a previous blog post. However, it bears repeating that when we view the church from an individualistic view, we elevate ourselves and minimize the need to have deep relationships with others. We disregard the New Testament teaching about the church functioning as a Kingdom Community.
Lastly and most significantly, self-centeredness is at the root of being easily offended. Our egos get in the way of what God wants to do in and through his people. Our focus on self prohibits the Holy Spirit from working in us and maturing us. It skews our perception of issues that arise in the church and causes us to get worked up about things that are often simply foolish.
I have been there more times than I'd like to admit. I have taken offense at things that I should have overlooked. I have read into people's behaviors, words, attitudes, and motives. Instead of asking for clarity or addressing the issue directly I have made assumptions and allowed it to negatively impact my relationship with that person. I have also wrestled with if I should confront or address an issue with someone. Despite knowing that I should talk to them, I feared that no matter how loving and sensitive I was, the result was likely to cause the individual to get upset and potentially break off our relationship, and even leave the church. It is a tragedy when we cannot communicate openly and lovingly with a brother or sister in Christ without fear of them responding by breaking off their relationship with us or their church family.
Of course, it is easier to recognize how others get easily offended and be blind to this issue in your life. Half the battle is becoming self-aware.
Let's do some self-reflection:
Am I quick to take offense when I hear something that goes against my opinions or is stated differently than how I would put it?
Do I ascribe the worst possible motives based on what others say or do?
Do I complain when I see or hear something I feel is "inappropriate" according to my own subjective, personal standards?
Do I get indignant and lash out or avoid someone when they say or do something that rubs me the wrong way?
Am I humble and teachable?
If we want others to see Christ in us, we cannot have thin skin. If we want to go deeper in our relationship with God, it means not being easily offended. We must realize that we can't force our own standards or opinions on other believers. When we do, it demonstrates spiritual immaturity.
How can we overcome being easily offended?
Jesus Christ was not easily offended.
For to this you have been called, because Christ also suffered for you, leaving you an example, so that you might follow in his steps. He committed no sin, neither was deceit found in his mouth. When he was reviled, he did not revile in return; when he suffered, he did not threaten, but continued entrusting himself to him who judges justly. – 1 Peter 2:21-23
Jesus is the example we are to follow. Because of His victory, we are empowered to live just like Him.
If you recognize that you are easily offended, acknowledge it and ask God to alert you whenever you are tempted to react wrongly. Remember, the love of our God enables us to love one another. 1 Corinthians 13 reveals that one of the attributes of love is not being easily provoked. How are we doing at loving our brothers and sisters in Christ?
Recently I was reflecting on the fact that there are times when I have experienced more love and unity with brothers and sisters whom I don't see eye to eye with on a number of issues than I have with those whose views are much more aligned with mine. Why is that?
The realization that I came to was that when the focus of a relationship isn't on traditions and personal opinions, denominational distinctions, etc., but instead is on the person of Christ, the love of our God, and the mission that He has for us, then the relationship between believers flourishes. When we are walking in the Spirit many of the things that we would have found offensive are completely diminished. Let us follow after Jesus and seek first the Kingdom of God. When we do that, our relationships with one another will not only improve but we will have a much greater impact in furthering the Kingdom.
So if there is any encouragement in Christ, any comfort from love, any participation in the Spirit, any affection and sympathy, complete my joy by being of the same mind, having the same love, being in full accord and of one mind. Do nothing from selfish ambition or conceit, but in humility count others more significant than yourselves. Let each of you look not only to his own interests, but also to the interests of others. – Philippians 2:1-4