by Janet Keefe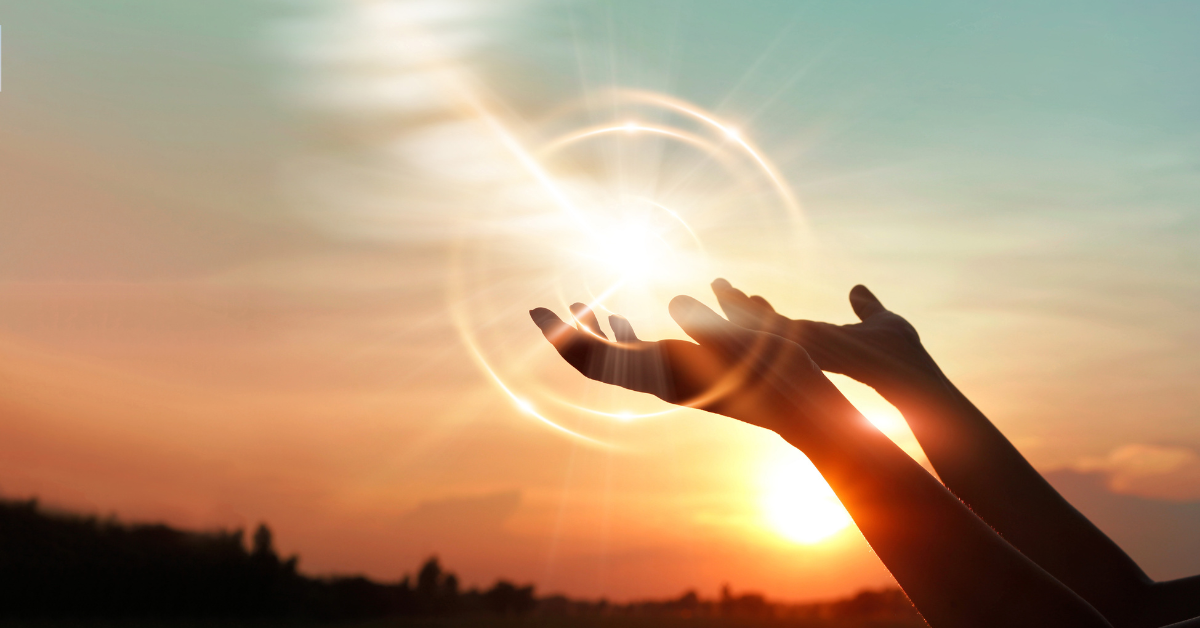 "In the year that king Uzziah died I saw also the Lord sitting upon a throne, high and lifted up, and his train filled the temple… Then said I, Woe is me! for I am undone; because I am a man of unclean lips, and I dwell in the midst of a people of unclean lips: for mine eyes have seen the King, the LORD of hosts."
Isaiah 6:1‭, ‬5 (KJV)
Imagine being Isaiah in that moment, encountering all of God. Seeing all His majesty, His love, His holiness, and His peace. The Creator of the universe surrounded by billows of sacred smoke from an unquenchable fire and the impossibly beautiful songs of angels. Angels that covered their faces while singing His praise. Yet, Isaiah looked at Him. Isaiah saw God.
How righteous would you feel if you encountered God? How justified? How worthy? How would you feel if you saw God, holy and perfect? God, who knows us intimately, and loves us deeply and endlessly. He is our provider. He is justice and He is peace. He is Elohim, He is Lord of Hosts, and He is our precious Abba, Father. Imagine being Isaiah. You would know how fully undone you are; standing before God in the shadow of your feeble attempts at righteousness and your paltry attempts to be loving. It would break your heart. You would hunger to love with one ounce of the portion He loves you with. You would be overwhelmed with a desire to be obedient and please your most wonderful and most beautiful King.
But, we are a people of unclean lips. We revel in our rage, and extol selfishness as a virtue. Our hatred has become a sport and our actions have become violence, a daily exercise, growing exponentially in popularity. We call it "fighting for our rights". Unkind words are celebrated as an art form and verbal abuse is considered speaking the truth. We roll our eyes at righteousness and sneer at self-control. God's glory is best ignored, and His holiness, best denied.
I am a woman of unclean lips. I strive to be better and I fail utterly. I long to exhibit a holy life. I wish that my heart was not selfish, my impulses more noble. I wish I was more disciplined and more fruitful. I wish this because I, like Isaiah, have seen God.
I see Him interwoven in the fabric of my day. I see Him in the beauty of a million dancing stars in the night sky and I see Him in the abundant colors of a field of wildflowers on a summer's day. He is in the roar of thunder and the murmur of the soft summer breeze. I talk to Him in prayer and hear Him in His Word. I feel Him in the recesses of my heart. It is an indescribable love, an unending peace and boundless joy. I see Him, I feel Him and I am undone.
We could see Him, just like Isaiah did. He is with us, yet we shrug Him off. He can be taken for granted in the shuffle of daily business and an afterthought in our daily decisions. He can take a backseat to our families, our friends, our career, ourselves. We can place God's majesty in a rumpled box on a dusty shelf in the backroom. Do we treat His love as a badge of honor that we wear to show off our justification, our righteousness? Do we shrug off His holiness as unattainable as we congratulate ourselves on obtaining the free gift of grace? Do we cluck and fret and point and judge others, whom God loves? Do we think of them as others rather than as equals in our fallen states? Do we grip our love and mercy tightly, giving it only to the ones we believe are deserving of it? If we saw Him high and lifted up on His throne, we would be undone.
Isaiah was broken when he saw God. He saw the holiness of God and he recognized his own sin. He saw the majesty of God and recognized his own weakness. He saw all of God and he was undone. A live coal was given to him to burn the uncleanness from his lips and to cleanse the sin from his heart (Isaiah 6:6). Can you see God? No? Then ask Him. But, be prepared. You will never see yourself the same again. Your life will be undone. You will be undone. Then God will make you complete.