By Janet Keefe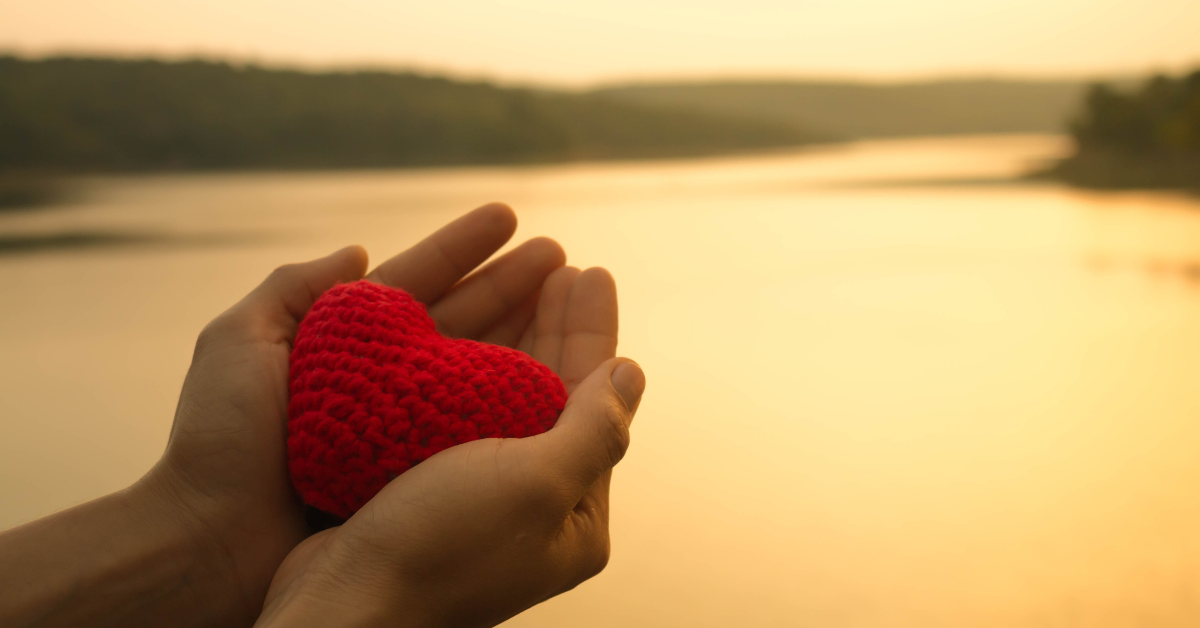 I have a small problem with the way a scripture passage is typically interpreted. In Luke 10, verses 38-42 we read about Martha and Mary. Martha is very distracted, as she is preparing to entertain Jesus while Mary is sitting contentedly at Jesus' feet, listening to him, adoring him. Martha gets snippy. She tells Jesus to make Mary get up and help her! As you may know, Jesus gently corrects Martha, saying "but few things are needed—or indeed only one. Mary has chosen what is better, and it will not be taken away from her." (Luke 10:42). Here is my small problem with the interpretation of this passage: Martha usually gets a bad rap for being too busy to pause and reflect on the word of God, but I am not sure that's what Jesus is talking about. Could He instead be correcting Martha about her heart?
Martha is busy, sure. She's running around, working hard. She's cooking, cleaning, pouring drinks and serving hors d'oeuvres. She can anticipate her guest's needs and wants and is always right there the second a cup is empty or a dish is dirty. But Martha is resentful. She's resentful of her role. She's definitely resentful of Mary. I could argue Martha even resents Jesus for not scolding Mary. Martha grumbles and berates Mary while Mary is sitting right in front of her. Martha is using her skills to serve the Lord, but she is doing so begrudgingly. There is no joy in her service. She performs dutifully, mechanically, while Mary sits at Christ's feet, her heart full and her face radiant with love for Him.
Ultimately, service with joy pleases God. It doesn't matter if it's cooking at the pancake breakfast or washing the dishes afterward. What matters is the state of the heart. Admittedly, sometimes it's tough to fulfill acts of worship and service.  Sometimes you may feel like you have to drag yourself away from your cozy home to go and serve others or to make it to Sunday services. But, you go anyway, to be obedient to God, and out of love for Him. And, that's the point. You must serve Him out of love. Serve with a joyful heart. Every act of service to the Lord we complete, no matter how small it may seem to us, if it is done in love gives Him joy. "Each of you should give what you have decided in your heart to give, not reluctantly or under compulsion, for God loves a cheerful giver." (2 Corinthians 9:7)
Maybe I have this passage all wrong, but it does not seem like it is about being too busy to stop and listen to God. Listening to God is obviously important, but I listen to God because I love Him. I want to do things for God because I love Him. Acts of service are acts of love of God. If they are not, they are empty acts, acts of duty, acts completed out of obligation. They become acts completed without joy and with bitterness. They become acts that turn ugly quickly. Fingers get pointed and speech becomes unkind. Martha could have been so very busy and delighted to be serving her Lord. Instead, she was persistently busy, and more importantly, resentful about her busyness. The "good thing" that Christ was referring to in Luke 10:42 was Mary's love and worship of her God. If Martha's hostessing skills were an outpouring of her love and joy at serving the Living God, I suspect this passage would have read much differently.