By Sam McKeen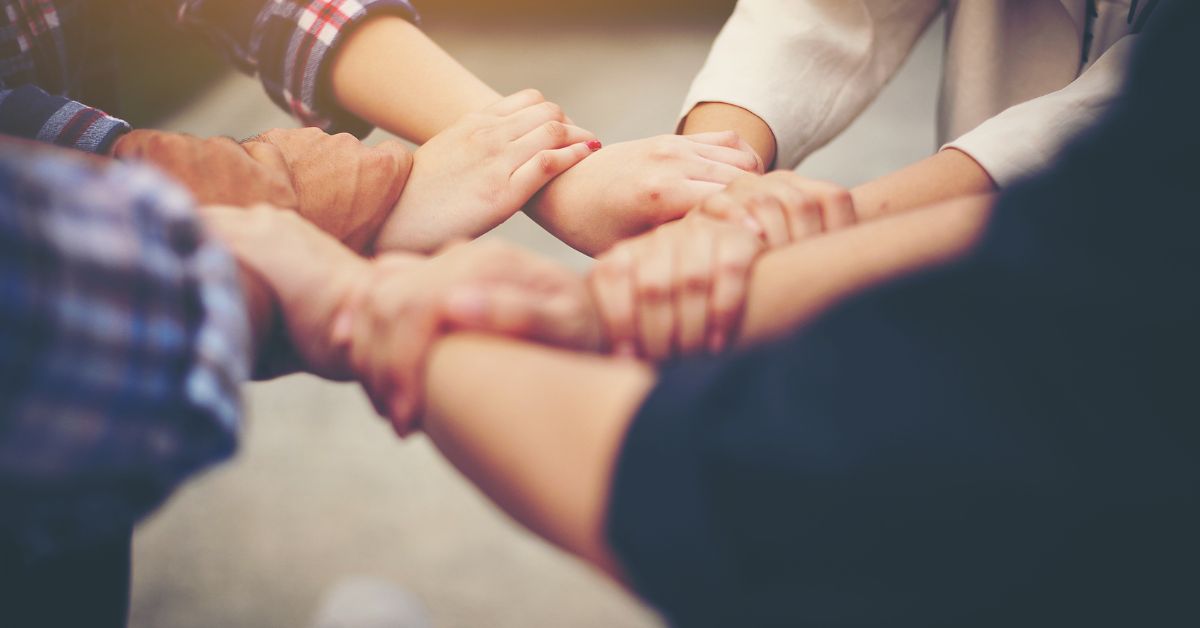 A new commandment I give to you, that you love one another: just as I have loved you, you also are to love one another. By this all people will know that you are my disciples, if you have love for one another." – John 13:34-35 (ESV)
It is a tragedy to see how local churches frequently ignore or criticize each other. The "us versus them" mindset has done great damage to the church. Not only has it hindered the effectiveness of the Church in accomplishing its God-given mission, but it has also given the world a distorted view of Christ and His church. Local churches aren't meant to be competitors but collaborators unified under the headship of Jesus Christ. Why is it that so many churches today are hesitant or even resistant to working with other local churches? Here are a few reasons:
1. They are not like us.
The sad truth is that many churches focus on what differentiates them from other churches instead of their similarities and what ought to unite them. Imagine what would occur if churches would shift their focus to what they have in common. We are on the same team. We have the same mission. We serve the same God. We are indwelt by the same Holy Spirit (Ephesians 4:4-5). Note: I am not referring to "churches" that do not hold to the essential doctrines as revealed in the Bible. We should not be judging other churches because we have different traditions, worship styles, or are part of different denominations. Instead, we ought to be affirming each other in our love and obedience. We ought to encourage each other to keep listening to and following Jesus Christ. We should see our differences as a positive. Spending time with believers of a different faith flavor is a wonderful experience, one where you can learn much and grow in your own faith.
2. They want to steal people from our church.
This is often the underlying reason for Pastors not being excited about their church collaborating with another congregation. This mindset is often referred to as "sheep stealing". There is a legitimate fear that other churches and, in particular, Pastors are out to steal people from other congregations. While this is a terrible reason to not collaborate with other churches, we must also recognize that our culture has conditioned this type of thinking. We live in a capitalistic competitive society. Bigger is better. If we are honest, most church leaders define success in terms of "noses and nickels". How many are attending services and how much is being given? This is a distorted view of success and thus requires a change in mindset. This is one reason many churches haven't embraced the New Testament model of multiplicative disciple-making. Collecting an ever-growing crowd in one location instead of equipping and sending them out to make disciples and plant new churches has become the "American way" of doing church. While we should grieve when a brother or sister leaves the church family due to sin, unforgiveness, unresolved issues, etc., we should also rejoice if someone motivated by love and walking in obedience recognizes God leading them to a new faith community.
3. We need to focus on building our church.
Tragically often a Pastor or church leadership is focused on building their own Kingdom rather than seeing the Kingdom of God expanded. Needing to focus on building, growing, or protecting the church is frequently a justification to isolate from other churches or demean them. Under the surface, the real reason is that it is much easier to maintain power and control when you do not collaborate with others. It is all too common to hear reports of leaders who have destroyed their life and ministry due to their obsession with building their own kingdom. Even though it is easy to point the finger at a Pastor or church leadership when such a tragedy occurs, they are not solely responsible. The church today has created a culture that often elevates a person to a place where they ought not to be. Part of the reason this culture has been created is that the church does not recognize that all followers of Christ have been called to be active and engaged in ministry. Biblically there is no division of clergy and laity. You may have referred or heard others refer to a key leader or a Pastor as "God's anointed". As Christ's followers, we are all priests and kings (1 Peter 2:9, Revelation 1:6), we have all been anointed by the Holy One (John 2:20,27). Our focus must be on the One who is the Head of the church, the King of Kings, and that is Jesus Christ. When our attention is on Him and on building His Kingdom there is no room for the pride and ego of those who are building their own kingdoms.
As God's people who are a part of His Kingdom, we are to be working together to manifest to the world who our God is. There are so many who need the hope, joy, peace, and purpose that only He can bring to their lives. If our mission is to see the Kingdom of God invade the Kingdom of the world, why wouldn't we be eager to collaborate with local churches? We can do so much more together than apart. We can't afford to isolate ourselves from one another, or worse, fight and compete with one another. Let us show a watching world what it means to be the church. A people who are united in spirit and in love as they selflessly live and proclaim the good news of the Kingdom of God.
So if there is any encouragement in Christ, any comfort from love, any participation in the Spirit, any affection and sympathy, complete my joy by being of the same mind, having the same love, being in full accord and of one mind. Do nothing from selfish ambition or conceit, but in humility count others more significant than yourselves. Let each of you look not only to his own interests, but also to the interests of others. Have this mind among yourselves, which is yours in Christ Jesus.

– Philippians 2:1-5 (ESV)