8/14/18 – Pastor Brian's Blog –

We lived in different towns; we attended different churches. She went to a public high school and I went to a private boarding high school. She grew up on a road called "Poverty Flats" and I grew up at the top of a road that was named "Easy Street." There was no reason in the world that the two of us should ever meet. Until… she wrote that 1st letter.
I first heard about this young lady because she was writing letters to one of her friends who just happened to go to school with me, inquisitive about this person Brian Gower. Either she heard about my exuberant, cheerful personality or had seen pictures of this stylish and suave guy, but either way, she just needed to know more!!
After receiving these letters, her friend would then tell me what was contained in the letter. Well the day finally arrived when I needed to meet the writer of these letters. I do not know if you believe in "love at first sight" but I do, because as soon as our eyes met for the first time, I knew… she wanted me!!
We met in January, we had our 1st date in March and we were married on August 10, that same year. That was 45 years ago last Friday. A lot has happened over those 45 years: we have been blessed with 5 children and now 16 grandchildren, with two more scheduled to come within the next 30 days. We have been blessed to be called into God's ministry full time for the past 35+ years, and we are more in love with each other today than we have ever been in our lives. Matter of fact as you read this post, we will be returning from a couple days away celebrating our 45 years of marriage.
Yet our greatest accomplish is that our children are walking with God and they are raising their children to walk with God. It reminds me of the words of the Apostle John when he wrote… I have no greater joy than to hear that my children are walking in the truth. 3 John 1:4
Yet these 45 years have not been without pain, disappointments and poor choices, mostly caused by the father and husband in this relationship. But we have made it, because of God, because of a Godly wife and mom that was willing to make personal sacrifices for her family. She followed her husband's calling to Bible school, leaving family and all that was familiar with only $100 in the bank. Twelve years later she would leave her dream home, a home that she had prayed for, for many years, to follow God's calling to a ministry that was anything but a dream job.
Even though that ministry had been difficult beyond words, Judy was willing to follow her husband to yet another ministry only to be disappointed and hurt by people again. Then we received a call from a church asking Brian to be their pastor, and even though no one in the family wanted to go there, she followed God's leading to what we thought would be the end of any "real ministry" for us. That move was almost 20 years ago, and we have watched God do things in us and through us, that only He could have imagined.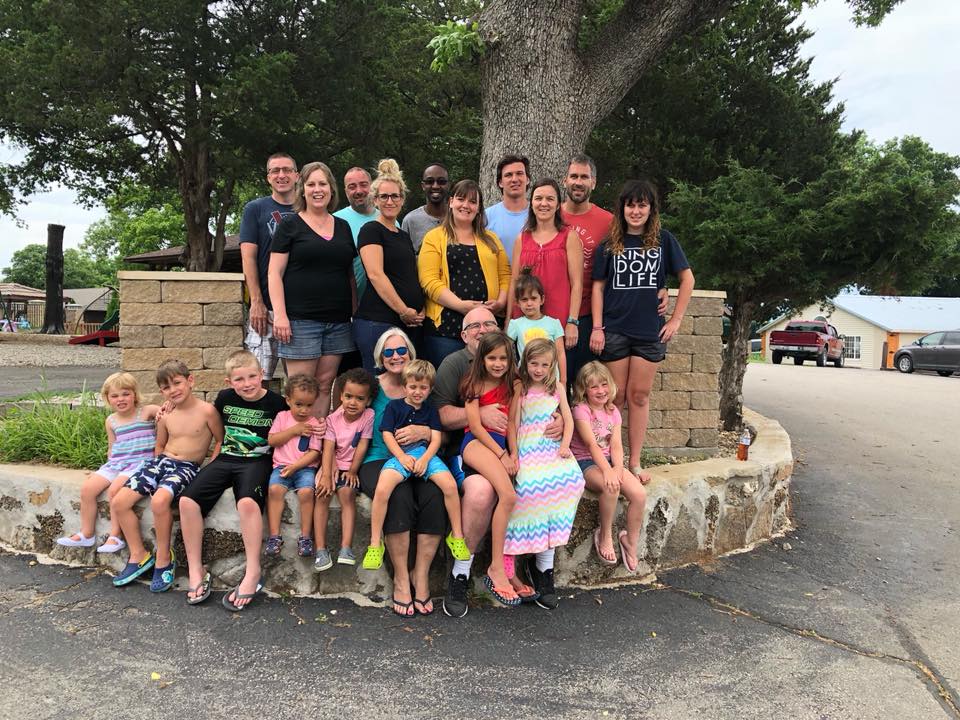 Although others would look down upon her at times, Judy chose to be a stay at home mom. And when I think of her, I think of this statement from A. W. Pink… "The mother who is faithful in the home to her husband and to her children is the most self-sacrificing missionary."
This would also be true of Judy… "You are not a victim; you are queen of your home. Your home is not your prison; it's your place of power and influence. Embrace mothering in your home. Enjoy it. Love it. From your home, you determine the destiny of the nation."
Over our 45 years of marriage and our time in the ministry I have come to realize that the #1 problem in our country is not crime (although it is a problem), it is not Muslim extremists (although they too are a problem when they show their ugly heads). You might think that our political divide is our nation's #1 problem, or the "fake news," or the sad state of affairs in the area of morality. The case could even be made that the lack of our spiritual fervor could be our #1 problem in America today. Yet as problematic as these are, I believe there is even a bigger problem.
When you watch the news, rarely do you see the aftermath of a wife finding out her husband cheated on her. Neither do you hear those children that are crying out in pain because their family unit is shattering. Nor do you see the father that is home alone because his wife has placed her career over their relationship.
But this is reality: society is being destroyed one family at a time, one poor decision after another. Marriages are ending in divorce at a rate of over 50% and that doesn't even take into consideration the many couples that break up after just living together. So how does one break this mass exodus from marriage? How does one live out this directive from God… So they are no longer two, but one. Therefore what God has joined together, let man not separate." Matthew 19:6
…society is being destroyed one family at a time, one poor decision after another.
The way that Judy and I have stayed together is that we chose to. I know that sounds simple, but it is really true. We believed that God meant it when he said, "don't separate what God had joined together." Although our relationship hit some real low points over the years, we made the determination that we would not consider divorce under any circumstances. And although it was hard work, and at times things didn't change quickly, we chose with God's help to make it work. And work it has, as I love Judy more today than at any time in my life!!
Guys, they say that the best way to love your children is to love the mom of your children. And if you want to know how you are doing, listen to this sound advice from Bill McCartney, one of the founders of Promise Keepers… "Do you want to know the character of a man? Look into the face of his wife. Whatever he has invested in her or withheld from her will be reflected in her countenance."
If you are with your first spouse make sure that you are making the tough choices, love them like God said to love them… Husbands, love your wives, just as Christ loved the church and gave himself up for her. Ephesians 5:25
And wives don't forget your role in this relationship. God knew that men could not survive on their own, that is why he created women… The LORD God said, "It is not good for the man to be alone. I will make a helper suitable for him." Genesis 2:18
And if this is your second, third, or more marriage, it is not too late to start acting Godly in your current relationship. So take it from a couple that has been marriage for now 45+ years: do whatever it takes to make your marriage work! You will never be sorry, and neither will your children!!
Who would have guessed that letters written to a friend, would lead to this blog!