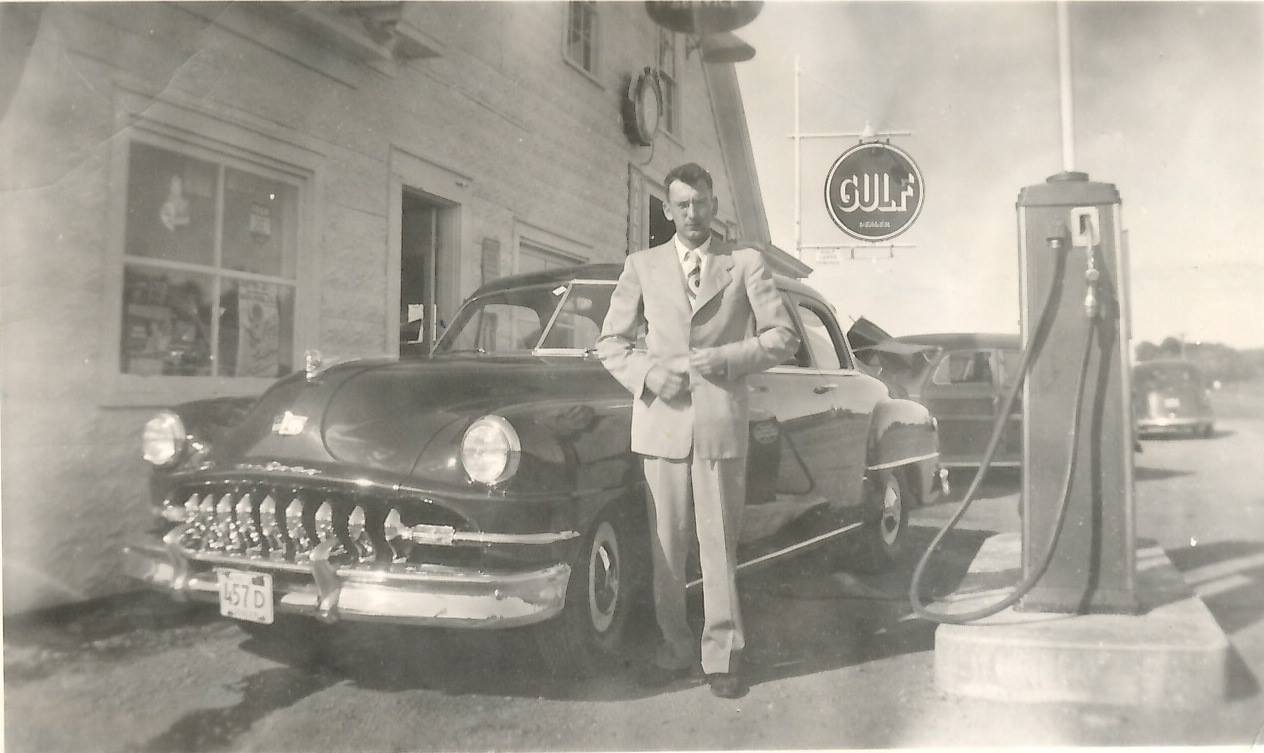 6/13/18 – Pastor Brian's Blog
When it comes to fathers, it is a fact: everyone has one!  My dad died in 2000, and although my dad never told me that I was the greatest thing that ever happened to him… I am pretty sure he would have, if he had lived to 2001!
Although my dad has been dead for 18 years, there are a number of things about my dad that still influence my life today. He was a very forgiving man. I had my drivers license for less than 20 minutes when I drove his car off the road, up an embankment, over a rock pile, totally destroying the undercarriage of the car. The police office told me that I was "lucky" because my front tires hit two rocks at the exact same time or the car would have rolled over and I could have been killed.
I called my father to tell him about the accident and asked him to come pick me up. I think it was the longest 20 minutes in my life as I waited with that policeman for my dad to arrive. When he arrived, there was no mention of the car, or the cost to replace the car, he didn't yell at me, or ask the question, "What were you thinking?!?!?!" Nothing like that at all! He just wanted to make sure that I was alright.
Then there was that time I was racing home from work in another one of my father's cars to be with my new bride and… missed a corner, hit a telephone pole half way up, and landed in a field going in the opposite direction.  Maybe I will share more of that story in a different blog!
I also remember the time my brother Kevin and I were playing baseball in front of our home one day. My mom came out and said, "You boys need to go play ball somewhere else before you break a window." The very next pitch, I hit the baseball right through our big picture window in the living room. My mom came running out the door to say, "You just wait until your father gets home!!" I have to admit, I was not looking forward to my dad coming home that day. Obviously, I survived that encounter as well, because I am writing this blog today!
My dad was forgiving. My dad was an excellent provider, and although he did not always give us everything we wanted, we had far more than we ever needed. But the thing that I think affected me the most about my dad, and even affects me today, is that my dad was the same person, in good times and bad.
My father was a very successful business man, owed his own company, and saw his business grow and expand. He loved to give, he gave money to start a church, he bought a brand-new school bus for my high school and had it painted and lettered with school colors. He help others start a business. He just loved to give and help people.
But his greatest love was to share the gospel. At that time in my life I did not know anyone that loved to share his faith more than my dad did. He always had gospel tracts on him, he flew the Christian flag outside his business and very rarely did a person ever leave his presence without hearing his testimony and the gospel. Then one day everything changed. A man that my dad hired and trusted to run the daily operations of the business, embezzled money from that business to the point where my dad lost everything. He lost his business, his home, people that he would have considered his friends, and from a human perspective, he lost it all.
In spite of what most people would have called a tragedy, my father did not change.  He remained the same person. He still loved to give, although he had very little to give, he still lived to share his faith, and he was our biggest cheerleader when Judy and I went into full time ministry. And because of who he was, my father would spend the rest of his life working to pay off the debt that the sale of his business was unable to pay.
But maybe you are reading this blog and your experience with your father is nothing like mine. Your experience only brings memories you wish you could forget. Instead of having a father you want to imitate, you have a father you have vowed never to become.
If that is you, let me share with you about my other Father. He is known as God. God is called 'Father' hundreds of times in the Bible. Instead of a Father that gets angry at you, refuses to forgive you, my Father, God, wants to show you forgiveness by removing your mistakes (your sins) as far as the east is from the west… For as high as the heavens are above the earth, so great is his love for those who fear him; as far as the east is from the west, so far has he removed our transgressions from us. Psalm 103:11-12
Although your earthy dad may have failed you, God, my spiritual Father, wants to make you part of His family. Although you are not physically born into God's family, God will adopt you into His family… So you have not received a spirit that makes you fearful slaves. Instead, you received God's Spirit when he adopted you as his own children. Now we call him, "Abba, Father." For his Spirit joins with our spirit to affirm that we are God's children. And since we are his children, we are his heirs. In fact, together with Christ we are heirs of God's glory. Romans 8:15-17
Please understand that as much as I respected my father, he was not perfect. He had flaws, and as a teenager, I was not afraid to share with him what I considered to be his flaws. But with my Father God, there are no flaws; He is perfect. And because God is perfect, you and I cannot come to Him on our own, we can only be adopted by Him.
That is Jesus' story! That is why He came, so that we would be worthy of adoption. We worship Him at Christmastime and remember how God impregnated Mary, so that Jesus would be born without sin.  Good Friday was when God's sinless Son would die on a cross to pay for the sins that you and I have and will continue to commit. And Easter, well that is the day that Christ rose from the dead, broke the power of sin, the power of death and provided a way for us to be adopted into God's family.
In order to be adopted by God, in order to qualify, one must simply put their faith and trust in Jesus Christ, not because I said so, but because Jesus said so… Jesus answered, "I am the way and the truth and the life. No one comes to the Father except through me. John 14:6
And if you don't want to believe Jesus, hopefully you will believe God… Anyone who believes in the Son of God has this testimony in his heart. Anyone who does not believe God has made him out to be a liar, because he has not believed the testimony God has given about his Son. And this is the testimony: God has given us eternal life, and this life is in his Son. He who has the Son has life; he who does not have the Son of God does not have life. I write these things to you who believe in the name of the Son of God so that you may know that you have eternal life. 1 John 5:10-13
I loved my physical dad and he affected my life in a very positive way, but even my dad had to be adopted by God. The greatest Father of all time, God, wants to become something to you that no other dad can ever become, He wants to become your perfect Father. If you are not part of His family, you can be, just ask Him with a sincere heart… For the Scripture says, "WHOEVER BELIEVES IN HIM WILL NOT BE DISAPPOINTED." For there is no distinction between Jew and Greek; for the same Lord is Lord of all, abounding in riches for all who call on Him; for "WHOEVER WILL CALL ON THE NAME OF THE LORD WILL BE SAVED." Romans 10:11-13
If you feel I can help, just PM me on Facebook or e-mail me at Pastor@Centerbarnsteadcc.org and I would be happy to send you more information about becoming a child of God, or maybe we could even talk about God and how you can become part of our family!!