11/18/2020 – Pastor Brian's Blog –
How is your week going? Someone once said, 'You are either in a trial, just coming out of a trial, or God is preparing you to go through a trial.' I saw this quote in a post on Facebook just last week:
"We are not necessarily doubting that God will do the best for us. We are wondering how painful the best will turn out to be."

C.S. Lewis
My mind went immediately to James who wrote…
Consider it pure joy, my brothers, whenever you face trials of many kinds.

James 1:2
Then my thoughts went to men in the Bible who went through far greater pain than I and how God used it for their best. For example…
Job
In a matter of minutes Job finds out that all his servants are killed, the Sabeans steal all his oxen and donkeys, fire falls from the sky and kills all his sheep, the Chaldeans steal all his camels, and then a house collapses killing all his children. Now that is painful! The best: Job describes it like this… My ears had heard of you but now my eyes have seen you. Job 42:5
Moses
Moses had to flee Egypt and ran for his life to Midian for 40 years, where he describes his life like this… "I have become an alien in a foreign land." (Exodus 2:22) The best: After God's preparation in Midian, Moses got to lead God's children to the Promised Land, he had an intimate relationship with God (Moses talked to God and God talked to him; God showed Himself to Moses on a mountain), and God gave him the 10 commandments.
Joseph
God allowed Joseph to be sold into slavery by his own brothers; to be torn from his family and home; to be falsely accused by the wife of Potiphar, to whom he had been loyal and devoted; and to be unjustly imprisoned and ignored. The best: This is how Joseph explained it to his brothers, as he revealed his true identity to them while he was saving their family during a famine… You intended to harm me, but God intended it for good to accomplish what is now being done, the saving of many lives. (Genesis 50:20) It worked out for our best as well. Because Joseph endured, Joseph was used to save the blood line of Jesus so that our Savior was born!
David
David was chosen by God to be king, yet his life was troubled by struggle, conflict, temptation, and his enemies were very powerful. He wrote, I cry aloud to the LORD; I lift up my voice to the LORD for mercy. I pour out my complaint before him; before him I tell my trouble. (Psalm 142:1-2) The best: Because of his troubles, God worked on David's heart and later described him like this… God testified concerning him: "I have found David son of Jesse a man after my own heart; he will do everything I want him to do." (Acts 13:22)
Jesus
Jesus suffered beyond anything we could have imagined. The best: Although He (Jesus) was a son, he learned obedience from what he suffered and, once made perfect, he became the source of eternal salvation for all who obey him and was designated by God to be high priest in the order of Melchizedek. (Hebrews 5:8-10) Jesus suffered so that we could have eternal salvation, and He also suffered so that He could relate to us when we suffer.
---
If you are in the middle of a painful trial or entering into a painful trial… "Consider it pure joy" because you know: Perseverance must finish its work so that you may be mature and complete, not lacking anything. (James 1:4)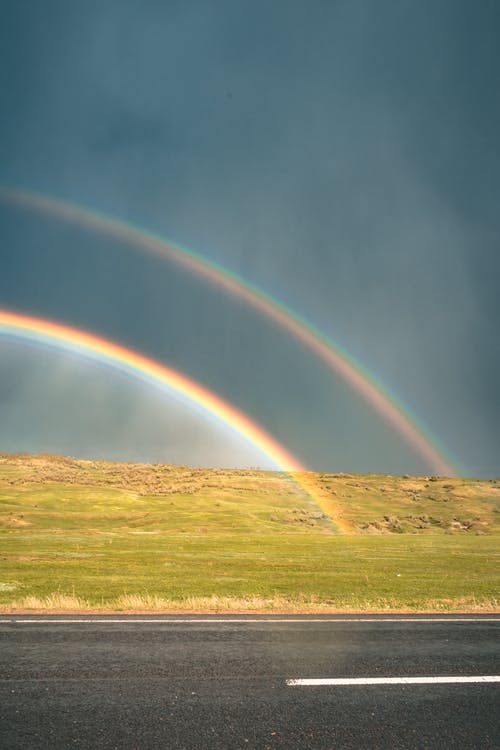 If you are a parent, a good friend, or even a pastor, and you know someone who is going through a difficult trial, my guess would be that you have wanted to intervene in the life of that child, friend, or parishioner when you saw them going through that pain. Our natural reaction is that we do not want to see those that are close to us hurt or struggle! We want to help them; we want to fix it. You may even want to lash out at those that are causing the pain or trial.
Yet instead of running in to make things better or to ease the pain, we need to step back and allow God to be God in that individual's life. Instead of shortchanging God's work, allow Him to accomplish the work that He needs to do. Let Him have His way in the lives of those we love, knowing that He loves them more than we do, and is far wiser than we are when it comes to knowing what they need. Imagine if someone interfered in God's work in the life of Job, Moses, Joseph, David, or even Jesus, imagine how different they would be. Imagine how different the world would be!!
Times of testing, trials, the hits of life are actually times of training & character building, the times God is preparing us for the next job He wants us to do. You can actually consider it pure joy, when those trials come into your life because you know if you do not quit you will receive God's best!  
Remember, it just could be that painful trial you are in, God will turn it around for your greatest blessing…