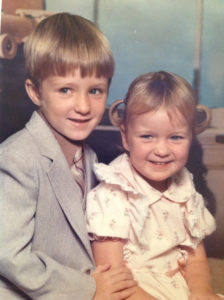 8/1/18 – Pastor Brian's Blog –
We received a call from our oldest son Jamie awhile back informing us of an operation that had been scheduled to remove a tumor from his face. Although it was a very delicate operation and although Jamie was a bit apprehensive, the surgeon felt that everything should be OK, so mom and dad thought it would be OK.
 If you are a parent, you might understand our angst as this 2-3 hour operation, has now turned into a 7+ hour operation. We then received this text from Jamie's wife Shannon… "Well, we are now officially the only ones left in the waiting room! We just met with the surgeon. He just came out of surgery now. And he will be in recovery for another hour or so before we can see him. As for the surgery… It was a lot more complicated than the surgeon originally thought. The tumor was high up on an extension of the facial nerve and overlaid on it so it took a long time to peel the nerve off of it and try to save the nerve. He was able to save the nerve which is good. But Jamie will have some temporary side effects. The one they're concerned about right now is being able to blink his eye. So they are keeping him overnight for observation. As for the tumor, the surgeon said he's very concerned about the tumor itself. It didn't look good. So we'll see. He should know by next Wednesday or Thursday what we're dealing with. I think that's the gist. It was a lot of info to take in at once so if I think of something else, I will let you know. I'll try to update again later."
As parents this is not the kind of news you want to hear about your children. As a mom and dad, you do not want to be many hours away when your children go through difficult things like this. Please understand that even though Jamie no longer sleeps in the bedroom above his parents, even though it has been a long time since I went to watch his many basketball, baseball, and soccer games, even though it has been 20+ years since I had the privilege of speaking at his high school graduation, even though we don't feed and clothe Jamie anymore, even though Judy doesn't stay awake anymore when he is out late at night, we still ache when our children go through difficult times. And the reason I ache is because he is mine!
 And the only reason we ache, the reason we are so tied to him emotionally, the reason we want to be with him through this difficult time is because we are created in the image of a God that has these same emotions for His children!
Lot and his wife were in real trouble and God showed them compassion… But he hesitated. So the men seized his hand and the hand of his wife and the hands of his two daughters, for the compassion of the LORD was upon him; and they brought him out, and put him outside the city. Genesis 19:16
Those that have ever heard me sing, know that there is a reason why, even though I may have wanted to, I refused to sing my children's praise when they made me proud. Yet God sings over us… The LORD your God is with you, he is mighty to save. He will take great delight in you, he will quiet you with his love, he will rejoice over you with singing. Zephaniah 3:17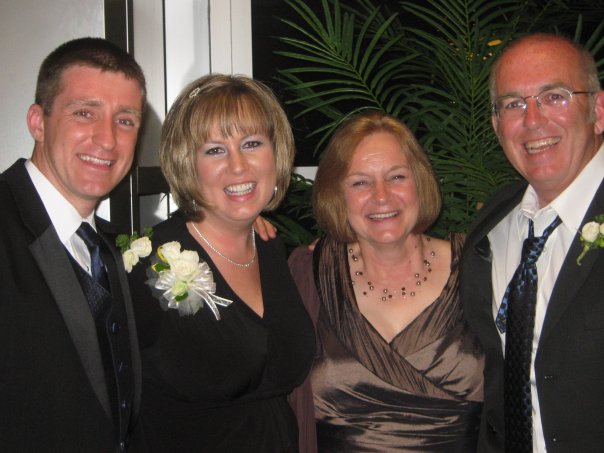 Even though it is a long way from Omaha, Nebraska to Center Barnstead, New Hampshire, God is so emotionally tied to us that He has committed to be with us no matter where we go… God has said, "Never will I leave you; never will I forsake you." Hebrews 13:5
Although people may not understand the pain we feel for our children when they go through difficult times, God knows how we feel, because He felt the same thing… When Jesus saw her weeping, and the Jews who had come along with her also weeping, he was deeply moved in spirit and troubled. "Where have you laid him?" he asked. "Come and see, Lord," they replied. Jesus wept. John 11:33-35
When things do not go as you had hoped or prayed for, don't be distraught; lean on God's emotion of joy… Nehemiah said, "Do not grieve, for the joy of the LORD is your strength." Nehemiah 8:10
When we pray emotionally for Jamie, Jesus is right with us, because He understands what this is like… And being in anguish, he prayed more earnestly, and his sweat was like drops of blood falling to the ground. Luke 22:44
Think God has no emotions? Think again! He is so compassionate about you that He has tattooed your name on His hands… "Can a mother forget the baby at her breast and have no compassion on the child she has borne? Though she may forget, I will not forget you! See, I have engraved you on the palms of my hands." Isaiah 49:15-16
Even though we might have some angst through this ordeal, that is an emotion that God does not have, because this is part of His plan for Jamie… My frame was not hidden from you when I was made in the secret place. When I was woven together in the depths of the earth, your eyes saw my unformed body. All the days ordained for me were written in your book before one of them came to be. Psalm 139:15-16
We have the same emotions God has because we are created in His image. The big difference is that His emotions are perfect and ours… not so much. So no matter what difficulty you might be facing in your life, remember, God is emotionally tied to you. He is emotionally tied to you because when He looks at you He says, they are Mine!!
If you are reading this blog today, and you have never entered into a personal relationship with God, know that God is passionate about you as well. So passionate that He sent His only son Jesus Christ to die for you… You see, at just the right time, when we were still powerless, Christ died for the ungodly. Very rarely will anyone die for a righteous man, though for a good man someone might possibly dare to die. But God demonstrates his own love for us in this: While we were still sinners, Christ died for us. Romans 5:6-8
It is impossible to experience the perfect emotions of God until you have a personal relationship with that God. If you do not have a personal relationship with the God of the universe and want to or want more information on how to, feel free to e-mail me at Pastor@Centerbarnsteadcc.org and I will be more than willing to help.
Here's the latest update on Jamie: we talked to him on Monday night and the tumor that they took out of his face went from his inner ear to his nose. His one eye still does not close, so he has to put eye drops in throughout the day, and then at night, he has to put cream on his eye and tape it shut. He said that he is not in any pain, he says his face feels like he has just been to the dentist because the nerves in his face have lost their feeling. Hopefully those feelings in his face will return over time.
The doctor told Jamie and Shannon, they should know by the end of this week if the tumor that was removed is cancerous. If the tumor was cancerous, they will do chemotherapy on his face, just in case there may have been small particles of the tumor that were missed. So that is our story in a condensed version. If God should bring Jamie and his family to mind please know that they would appreciate your prayers.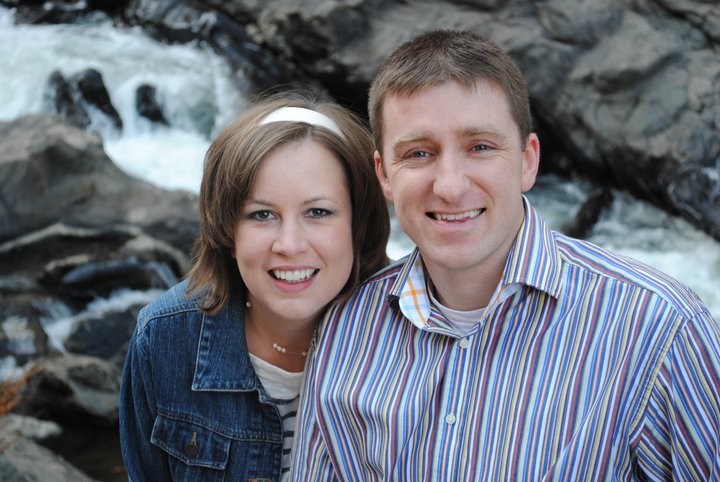 Just know this, Jamie is mine, and his mom and I are proud of it!