3/20/19 – Pastor Brian's Blog –
The headlines of our local Sunday paper read: "Alton community shaken by deadly shootings." The article would go on to say, "Shock is the first word that comes to mind for most people around this tourist town after Friday's deadly double shooting that was allegedly carried out by an 11 year old boy now charged with murder."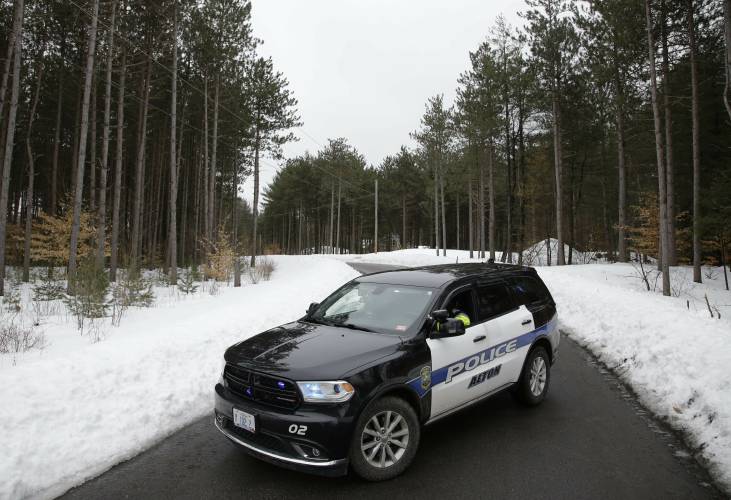 Although we do not know all the details yet, allegedly an 11 year old boy walked into his parents' bedroom and killed his mother with a single gunshot wound. He would then shoot his father multiple times, and although the father would survive the attack, he would later die at the hospital.
From all accounts, this was an outstanding and respected family in the community, very involved in their church, homeschooled their two sons and their 15 year old daughter was enrolled in our local high school. We had families in our church that were friends with this couple and by all indications the parents were a wonderful couple and very good parents.
How does this happen? Why would an 11 year old son do such a thing?
There were 2 men by the name of Peter and Judas that spent their life walking and talking with Jesus for 3 years. They watched Jesus do some pretty miraculous things over those 3 years such as…
Healing of the Capernaum demoniac
Healing of Peter's mother-in-law
Healing a leper
Healing a centurion's servant
Healing a paralyzed man
Healing a withered hand
Raising a widow's son from the dead
Calming the storm
Healing the Gerasene man possessed by demons
Healing a woman with internal bleeding
Healing two blind men
Healing a mute demon-possessed man
Feeding 5000 men and their families with one boy's lunch
Walking on water
Healing a deaf man with a speech impediment
And the list goes on! Yet after experiencing this and much more, at the end of the 3 years, Peter would deny knowing Jesus 3 different times and Judas would betray Jesus for a few coins and have Him sentenced to death. How does this happen? Why would these two men do such a thing?
The newspapers were giving possible reasons why this son would shoot and kill his parents. Last Sunday I gave a message and gave 3 reasons why Peter would deny Christ. Yet if you follow the trail back to the beginning of these 3 heinous acts, I believe you will find the origin of these acts. It is the heart. Not the heart that pumps blood, but the heart that is the source of our emotional being, that part of us that controls our thinking and determines who we are.
And the reason I believe this to be true, is because of what the Bible says… "The heart is deceitful above all things and beyond cure. Who can understand it?" Jeremiah 17:9
The heart of every problem is the problem in the heart… For all have sinned and fall short of the glory of God. Romans 3:23 And when we chose to allow our hearts to be controlled by our sinful nature, nothing good can come out of it… For the wages of sin is death. Romans 6:23
If we allow our hearts to be controlled by what we have inherited from our parents (i.e. our sinful nature) we have no idea what we could do. No one expected this 11 year old to kill his parents. Not one of the disciples thought that Judas would sell out Jesus, and Peter was determined not to bail on Jesus… But Peter declared, "Even if I have to die with you, I will never disown you." Matthew 26:35
When we think that we know our sinful heart, when we believe that "I would never do that," we need to heed the words of Paul to the Christians in Corinth… These things happened to them as examples and were written down as warnings for us, on whom the fulfillment of the ages has come. So, if you think you are standing firm, be careful that you don't fall! 1 Corinthians 10:11-12
So what is the answer if our heart is deceitful and beyond cure? Jeremiah gives us hope… But blessed are those who trust in the LORD and have made the LORD their hope and confidence. Jeremiah 17:7 When our sinful desires, wants to flood our mind, Paul writes… Since, then, you have been raised with Christ, set your hearts on things above, where Christ is seated at the right hand of God. Set your minds on things above, not on earthly things. Colossians 3:1-2
When that depression wants to control you, when that fit of rage overwhelms you, when your financial problems stress you, when that disease wants to kill you, make God your hope! Stare at your problems less and look to the solution of your problems more. Go to Jesus, the One that… is able to do immeasurably more than all we ask or imagine, according to his power that is at work within us. Ephesians 3:20
Remember, our sinful heart wants to kill and destroy. But Jesus said… I have come that they may have life, and have it to the full. John 10:10