4/17/19 – Pastor Brian's Blog
If you were a kid in the 50's like me, these words would be very familiar to you… "Faster than a speeding bullet. More powerful than a locomotive. Able to leap tall buildings in a single bound. Look up in the sky! It's a Bird… it's a Plane… No, It's Superman!"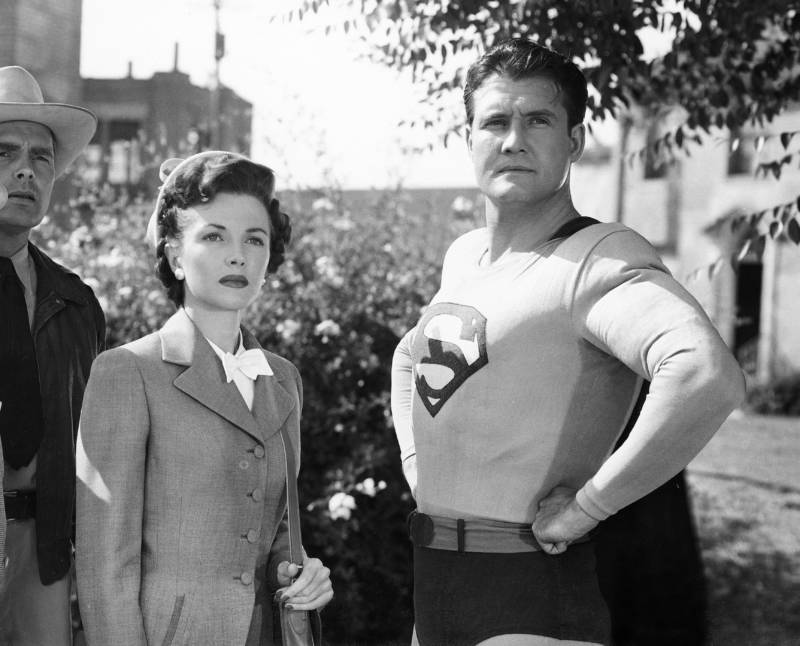 Although there have been many Supermen since then, those from my generation know that George Reeves was the real one!
Then in the sixties another DC comic book superhero character showed up on TV… Batman. No matter how outlandish his sidekick Robin or a super criminal might be, West was always ready to save Gotham City. Often at the last possible moment, Batman would pull something out of his utility belt to handle every problem known to mankind.
Yet before Superman and Batman were even a thought in the mind of their creators, another Superhero, also known by one name, Jesus, had been on the scene. Born to a virgin, Jesus, like Superman had superpowers. Jesus was able to turn water into wine at a wedding. He healed a royal official's son, a Capernaum demoniac, Peter's mother-in-law, multiple lepers, a paralyzed man, a man's withered hand, and many more than we have room to mention.
Jesus walked on water, He spoke and the wind and sea obeyed Him. A word from Jesus and Lazarus came back to life and walked out of his grave. Jesus fed 5000 men and their families, with only 5 loaves of bread and 2 fish. Jesus would tell Satan to leave His presence and Satan had too.
Three Superheroes that did some pretty amazing things to help people, three superheroes that are known by one name, three superheroes that were motivated to stand up for what was right, yet three superheroes that also died…
Superman – George Reeves, Born: January 5, 1914 in Woolstock, Iowa, USA / Died: June 16, 1959 in Beverly Hills, Los Angeles, California, by a single gunshot wound.
Batman – Adam West, the actor best known for his performance as television's Batman in the 1960s, died Friday, June 9, 2017, in Los Angeles, after a short battle with leukemia, according to multiple news sources. He was 88.
Jesus – Here's one account of Jesus' death: Later, knowing that all was now completed, and so that the Scripture would be fulfilled, Jesus said, "I am thirsty." A jar of wine vinegar was there, so they soaked a sponge in it, put the sponge on a stalk of the hyssop plant, and lifted it to Jesus' lips. When he had received the drink, Jesus said, "It is finished." With that, he bowed his head and gave up his spirit. John 19:28-30
These three deaths were so different. George Reeves, in despair, died from a self-inflicted gunshot wound to his head. Adam West died because leukemia ended up being stronger than he was. But Jesus died willingly, so that we could live… For if, when we were God's enemies, we were reconciled to him through the death of his Son, how much more, having been reconciled, shall we be saved through his life! Romans 5:10
Jesus died a horrific death by crucifixion so that we would no longer be condemned for our sins… For God so loved the world that he gave his one and only Son, that whoever believes in him shall not perish but have eternal life. For God did not send his Son into the world to condemn the world, but to save the world through him. John 3:16-17
Jesus died so that we might be able to have a personal relationship with God… For Christ died for sins once for all, the righteous for the unrighteous, to bring you to God. He was put to death in the body but made alive by the Spirit. 1 Peter 3:18
Yet unlike George Reeves, Adam West, and every other person that has died, Jesus rose from the dead, never to die again. Don't believe it? Listen to the words of the Apostle Paul, an eye witnesses to the event… For what I received I passed on to you as of first importance: that Christ died for our sins according to the Scriptures, that he was buried, that he was raised on the third day according to the Scriptures, and that he appeared to Peter, and then to the Twelve. After that, he appeared to more than five hundred of the brothers at the same time, most of whom are still living, though some have fallen asleep. Then he appeared to James, then to all the apostles, and last of all he appeared to me also. 1 Corinthians 15:3-8
Even Jesus' own disciple Thomas didn't believe that Jesus rose from the dead, until… Then he (Jesus) said to Thomas, "Put your finger here; see my hands. Reach out your hand and put it into my side. Stop doubting and believe." Thomas said to him, "My Lord and my God!" John 20:27-28
The bodily resurrection of Jesus means everything. If Jesus lives only in spirit, deeds, and in history books, then He is but one of 1000's of dead superheroes and gods. Yet Jesus is the God that experienced death, and what He did in His own grave, He wants to do for you. He wants to remove spiritual death and give you eternal life… This is how God showed his love among us: He sent his one and only Son into the world that we might live through him. This is love: not that we loved God, but that he loved us and sent his Son as an atoning sacrifice for our sins. 1 John 4:9-10
Make no mistake about it, Jesus not only claimed to be God, He proved it. There are so many people today that fear Jesus, people as well as governments doing everything they can to take Jesus out of our society and out of our lives. Yet one has to wonder, if Jesus and the Easter Story are not true, then why all the fuss??
If you are one that is afraid of Jesus, or not sure what to believe about Him, I would encourage you to head to a Bible teaching church this Easter Sunday and check out this Jesus. It could change your life; I know it did mine!!
Superman, Batman and Jesus. All three have died. 2 of them are still in the grave. Jesus did not stay dead, and what He did with His own grave, He promises to do with yours, if you would only put your faith and trust in Him… And this is the testimony: God has given us eternal life, and this life is in his Son. 1 John 5:11
Praise the King!!