8/11/21 – Pastor Brian's Blog –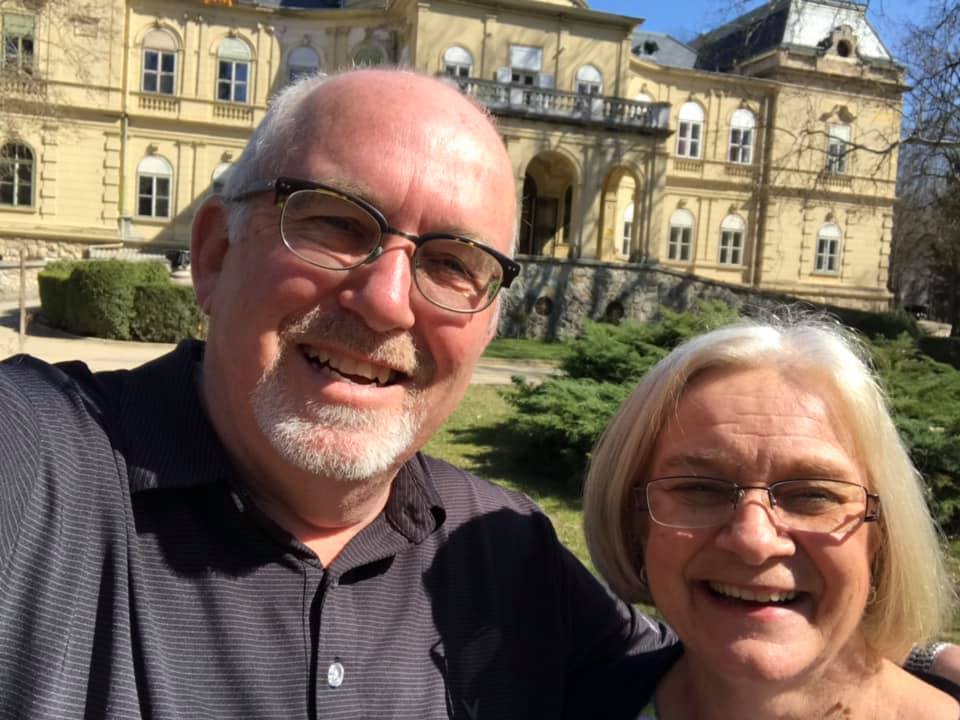 Yesterday Judy and I celebrated our 48th year of marriage. Married for 48 years, and to think, I used to believe that you had to be an old person to be married for this long! When we are away speaking, often I will introduce Judy by saying something like this… "Do you believe in love at first sight? I do, because the very first time Judy and my eyes met, I knew that she wanted me!"
Whether or not that is true is a discussion Judy and I have from time to time. What I do know for sure is that when we first met we had nothing in common. I grew up at the top of Easy Street (that really was the name of my street) and Judy? …She grew up on Poverty Flats (that really was the name of her road). I was addicted to sports. Judy? …Well let's just say, when I talked about Carl Yastrzemski or Bill Russell, I might as well have been speaking to her in Hebrew.
Judy grew up on a farm and rode her own horses. Me? The first time that I ever rode a horse was my first rodeo at Word of Life at the age of 30. When Judy was working the hay fields on those hot summer days, my parents had sent me to a Christian camp for the summer so I got to spend those hot days at the lake. When it came to money, Judy was a saver and I couldn't spend my money fast enough. Today, Judy is still a saver and me? …Well, Judy would tell you that I am much better at controlling my impulses.
I still remember asking Judy to marry me. I don't remember the circumstances around it but I remember thinking, "This will be easy! I will ask: she will say yes and we will live happily ever after." So when I asked her and she said no, I thought, "Surely she misunderstood me! Didn't she realize that this was her chance of a lifetime!?!" I waited a few days to give her time to come to her senses, only for her to say no again. I am beginning to think, "What is wrong with this girl!?" Only to have her say yes on my third try.
Back in 1973 there was no marriage counseling. You just got married and tried to figure things out as you went. The closest thing we got to marriage counseling was when Judy's pastor asked to meet with us the week before the wedding. We were in the pastor's office maybe 10 minutes when he asked me to leave. I didn't think much of it, until Judy told me that he tried to talk her out of marrying me!
It is true that we were married on August 10, 1973, but was it true that we began living happily ever after? It was not. Oh, we have been blessed beyond measure. There are 5 adults that call us mom and dad, 19 young people that call us Nana and Papa. We have been to places, met people, and done things that when we got married, we could have never even dreamed about. Yet over the 48 years of our marriage there have been times when it has been a hard road to walk.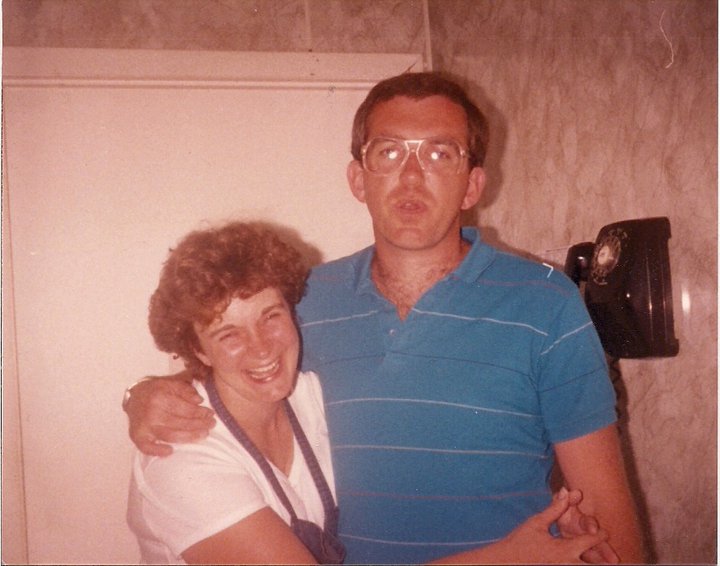 If it wasn't for Judy's faith in and love for God, we would not be celebrating our 48th anniversary this week. While doing ministry, I allowed myself to become so busy doing good things, that I neglected the best things (Judy and my children). I caused her a lot of undeserved pain and gave her added responsibilities that never should have been hers. But instead of becoming resentful and angry, she practiced Ephesians 4:32… "Instead, be kind to each other, tenderhearted, forgiving one another, just as God through Christ has forgiven you."
We have talked about it since and she would tell you that the reason she remained with me was because she knew that God hated divorce and she did not want to do something that God hated. That day when Judy said "I do, for better or for worse" she meant it.
Over the years God has done a great work in me and today I can't believe how God has deepened our relationship. If you know me even a little bit, you know how much I love Judy and how Judy has become such an important part of my life. You know how much I depend on her and absolutely adore her.
Since we were married Judy has always been involved in my ministry and my life. I don't leave home without her. I rarely go anywhere to speak where she is not there encouraging me. Everyone in our church knows that I am lost without her. There is no doubt in my mind that when God created Judy, He created her with me in mind…. The LORD God said, "It is not good for the man to be alone. I will make a helper suitable for him." (Genesis 2:18)
Judy has a lot of loves in her life: she loves her 19 grandchildren, she loves her children and their spouses, she loves her church, she loves her many friends, and she still loves me! But more than anything she loves God and lives out the words of Jesus… "'You must love the LORD your God with all your heart, all your soul, and all your mind.' (Matthew 22:37)
If you have heard Judy speak, you know that she is the real teacher in our family. Yet she loves to study, not so she can teach it, but so she can learn it and then apply it. Paul could have used her for an example when he wrote… "Do your best to present yourself to God as one approved, a workman who does not need to be ashamed and who correctly handles the word of truth." 2 Timothy 2:15
God has brought a few men into my life that have become very close friends, but apart from God, Judy has become my best friend because no matter where we have been, no matter how difficult life was, no matter what others were saying about me, Judy has remained faithful for 48 years and counting. In our marriage, I have never had to be pitied.
There is so much more I could say about the wife of my youth, but the writer of Proverbs said it best and I concur 100%… He who finds a wife finds what is good and receives favor from the LORD. (Proverbs 18:22)
Happy 48th Wedding Anniversary Judy Gower; I can't imagine living my life without you!