3/6/19 – Pastor Brian's Blog
When you hear the phrase, "Hogan's Heroes," I am sure that certain characters come to mind. Characters like Sargent Shultz ("I know nothing!") or Colonel Clink with his monocle, or that little Frenchman "LeBeau."
But what comes to your mind when you hear the phrase "Heroes of the Faith?" When I hear that phrase, my mind almost always goes to Dwight Lyman Moody. D. L. Moody has become one of my favorite heroes of the faith for numerous reasons.
Here are a few reasons:
Edward Kimball, the Sunday School teacher that led Dwight Moody to Christ said this about Moody: "I can truly say, and in saying it I magnify the infinite grace of God as bestowed upon him, that I have seen few persons whose minds were spiritually darker than was his when he came into my Sunday School class; and I think that the committee of the Mount Vernon Church seldom met an applicant for membership more unlikely ever to become a Christian of clear and decided views of Gospel truth, still less to fill any extended sphere of public usefulness."
The fact is that Dwight's mother never encouraged him to read the Bible, and Moody never went beyond the equivalent of a fifth-grade education. Yet with his 5th grade education, Moody founded three schools of higher education; the Northfield School for Girls founded in 1879, the Mount Hermon School for Boys founded in 1881, and the more famous Moody Bible Institute in Chicago founded in 1886. Schools, by the way, that I have had the opportunity to visit.
It is said that Moody's simple, straightforward style of preaching was mocked by some as rustic and uncouth. Although many felt that his grammar wasn't always correct and his illustrations lacked philosophical pizzazz, there was no doubt as to the Holy Spirit's power in his meetings. D. L. Moody would only use one text when he was preaching, and it was always the Bible.
Why did God use Moody in such a great way? Only God knows for sure. One clue might have been Moody's heart for God.
On his first visit to England, Moody heard Henry Varley say "The world has yet to see what God can do in and through a man who is totally consecrated to Him." Moody said he could not get those words out of his mind. He recalled, "He didn't say an educated man, or gifted man… Varley just said 'a man!'" Then Moody said in his heart, "By the grace of God, I'll be that man."
Please understand that God is not limited by our ability, only by our availability. What God was able to accomplish through Moody bears no relationship to his education, his family upbringing, his financial status, or what some would call his innate talent. Based on what Moody "brought to the table," he should have been a failure in every sense. Yet even though Moody has been gone since 1899, his ministry continues today. A ministry that not only includes Moody Bible Institute, but the church he founded, The Moody Church, as well as the Colportage Association later known as Moody Press. Ministries today that are continuing to reach millions of people every year.
As I was thinking about what I would write about Moody, my thoughts also went to Moses. Moses also felt he was underqualified to serve God… But Moses said to God, "Who am I, that I should go to Pharaoh and bring the Israelites out of Egypt?" Exodus 3:11
Like Moody, God would reconfirm to Moses that it wasn't about Moses, it was about God… Then the LORD said to him (Moses), "What is that in your hand?" "A staff," he replied. The LORD said, "Throw it on the ground." Moses threw it on the ground and it became a snake, and he ran from it. Then the LORD said to him, "Reach out your hand and take it by the tail." So Moses reached out and took hold of the snake and it turned back into a staff in his hand. "This," said the LORD, "is so that they may believe that the LORD, the God of their fathers–the God of Abraham, the God of Isaac and the God of Jacob–has appeared to you." Exodus 4:2-5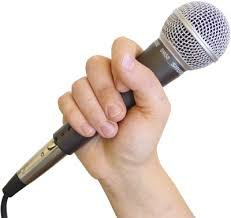 D. L. Moody may well have been the greatest evangelist of all time. In a 40-year period it is estimated that he spoke to more than 100 million people. Yet Moody never forgot whose work it was and who did the work… "I know perfectly well that, wherever I go and preach, there are many better preachers . . . than I am; all that I can say about it is that the Lord uses me."
Moses was the greatest leader in Jewish history… Since then, no prophet has risen in Israel like Moses, whom the LORD knew face to face, who did all those miraculous signs and wonders the LORD sent him to do in Egypt–to Pharaoh and to all his officials and to his whole land. For no one has ever shown the mighty power or performed the awesome deeds that Moses did in the sight of all Israel. Deuteronomy 34:10-12
Two men that God used in a mighty way understood that it is not what is in your hand that matters, it is giving what is in your hand to God, that matters. It worked for Moody, it worked for Moses, it has worked for me, and it will work for you.
Consider these two quotes from Moody… "The Bible was not given for our information but for our transformation" and "God doesn't seek for golden vessels, and does not ask for silver ones, but He must have clean ones."
Wouldn't it be great 100 years from now when the phrase "Heroes of the Faith" comes up, if some people might think of us! It will only happen if we give back to God what He has given us, and allow Him to use it as He deems best.
So, what is that in your hand?