9/5/19 – Pastor Brian's Blog –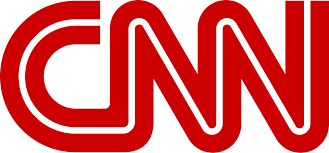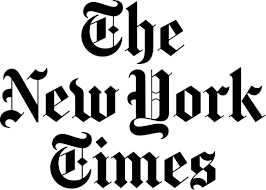 What determines if news is fake or not? Truth! CNN wants to be your source of truth, that is why they claim to be, "The most trusted name in news." The go-to source of truth for others, is the New York Times, because their claim is that they have, "All the News That's Fit to Print." And then you have the "truth" source that claims to be "Fair & Balanced," Fox News.
People have been seeking truth since the beginning of time, and where you get your news will determine what you believe as truth. Adam & Eve listen to Satan for their truth, and the ramifications of that decision is still affecting us today. Pilate was looking for truth, so after having Jesus Christ arrested, Pilate goes to Jesus and asks the question, "What is truth?" (John 18:38)
We need to understand that just because I believe something, does not make it truth. Last week I met up with a friend of mine from Colorado and we played some tennis. I have never lost to this guy in my life. I told my wife Judy that I would beat him. I told my friend that I would beat him! I believed with every fiber of my body that I would beat this guy, but I didn't. Just because I believed it, did not make it true.
The thing we do know about truth, is that truth – real truth – cannot change. No matter what happens, no matter the circumstances, no matter what hemisphere you find yourself in, 2 + 2 will always equal four. Because that is truth!
When Jesus walked this planet, the "fake news" said that He was nothing special, because he was from Nazareth… "Nazareth! Can anything good come from there?" Nathanael asked. John 1:46 The Pharisees accused Jesus of being demonic… "It is only by Beelzebub, the prince of demons, that this fellow drives out demons." Matthew 12:24
The religious leaders of Jesus time made plans so that it would be impossible for Jesus to get out of the grave… The next day, the one after Preparation Day, the chief priests and the Pharisees went to Pilate. "Sir," they said, "we remember that while he was still alive that deceiver said, 'After three days I will rise again.' So give the order for the tomb to be made secure until the third day. Otherwise, his disciples may come and steal the body and tell the people that he has been raised from the dead. This last deception will be worse than the first." "Take a guard," Pilate answered. "Go, make the tomb as secure as you know how." So they went and made the tomb secure by putting a seal on the stone and posting the guard. Matthew 27:62-66
Please understand this: the antidote to "fake news" is always truth. They said that Jesus was nothing special, yet consider this… The disciples went and woke him, saying, "Lord, save us! We're going to drown!" He replied, "You of little faith, why are you so afraid?" Then he got up and rebuked the winds and the waves, and it was completely calm. The men were amazed and asked, "What kind of man is this? Even the winds and the waves obey him!" Matthew 8:25-27
Fake news said that Jesus was from the devil, the devil who comes to seek and destroy, yet Jesus' mission was just the opposite… The thief comes only to steal and kill and destroy; I have come that they may have life, and have it to the full. John 10:10
The news of the day said that it would be impossible for Jesus to get out of the grave, yet that news was proven to be fake news by over 500 Jewish witnesses… For what I received I passed on to you as of first importance: that Christ died for our sins according to the Scriptures, that he was buried, that he was raised on the third day according to the Scriptures, and that he appeared to Peter, and then to the Twelve. After that, he appeared to more than five hundred of the brothers at the same time, most of whom are still living, though some have fallen asleep. 1 Corinthians 15:3-6
Pilate asked Jesus the question, "What is truth?" What is truth for you? Remember just because you believe something does not make it truth. C. S. Lewis, well known author of books such as "The Chronicles of Narnia" and "The Screwtape Letters" wrote:
"I am trying here to prevent anyone saying the really foolish thing that people often say about Him (Jesus): 'I'm ready to accept Jesus as a great moral teacher, but I don't accept His claim to be God.' That is the one thing we must not say. A man who was merely a man and said the sort of things Jesus said, would not be a great moral teacher. He would either be a lunatic on the level with the man who says he's a poached egg, or else he would be the Devil of Hell. You must make your choice. Either this man was, and is, the Son of God: or else a madman or something worse."

C.S. Lewis in "Mere Christianity"
Where do you go for your truth? Are you looking for it in all the wrong places or do you go to the source of truth? … Jesus answered, "I am the way and the truth and the life. No one comes to the Father except through me. John 14:6
You may be thinking, 'I don't believe it!' That is your choice, just remember that what I believe doesn't determine truth, only truth determines truth. God tells us this about Jesus who claimed to be truth… Therefore God exalted him to the highest place and gave him the name that is above every name, that at the name of Jesus every knee should bow, in heaven and on earth and under the earth, and every tongue confess that Jesus Christ is Lord, to the glory of God the Father. Philippians 2:9-11
If you are asking the question "What is truth?" I would encourage you to read the book of John in the Bible or feel free to e-mail me at Pastor@Centerbarnsteadcc.org. Remember, what you decide regarding truth has eternal ramifications.
Enjoy this song as it describes what the "Truth" has done for us…