2/5/2020 – Pastor Brian's Blog –
It was one week ago last Sunday that Los Angeles Lakers legend Kobe Bryant and his daughter Gianna were killed in a helicopter crash in California. During these past few days many articles have been written about Kobe. The music stars remembered him at the Grammys. NBA basketball games began with a moment of silence and some games were even canceled. Teammates remembered him, Presidents wrote about him, and a Superbowl honored him.
My guess would be that very few of us know the names of the other people that died in that crash. Have you thought to pray for and grieve with their families?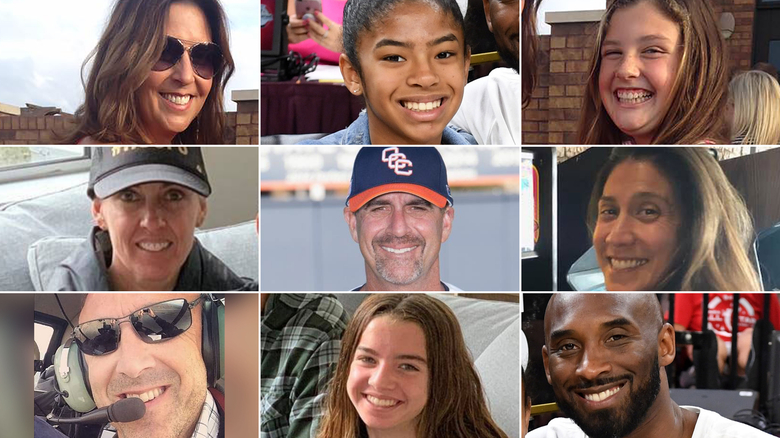 This past Saturday I received a text from my sister Susan to inform us that her daughter Jen had called that morning to let her know that Jen's husband oldest sister Karla was in a terrible multiple car accident the night before. Karla was in South Carolina picking up her 18 year old son that had been medically discharged from the military. Both of them suffered severe head trauma and Karla's legs were crushed.
Within hours, both Karla and her son were declared brain dead. There was little fanfare or recognition of these deaths or the circumstances surrounding these deaths. Yet for this family and their friends it was devastating.
Rush Limbaugh, the conservative commentator and host of America's most listened to radio program, announced on Monday that he has been diagnosed with advanced lung cancer. This news spread quickly through news outlets and social media platforms.
This past Saturday I also received a text from a good friend of mine that works at Cedarville University to let me know that his longtime assistant had finally succumbed to her battle with cancer. I am pretty sure that no one outside her of family at Cedarville, her personal family, or circle of friends even knew.
Please understand that I am not making light of famous people that go through trials, or suffer loss. My heart hurts for them. I have been praying for them. Yet as I was thinking about what to write for today's blog, my thoughts went to the fact that God isn't influenced by the accomplishments of men.
While society and, sadly to say, at times, even the church, tend to honor people because of their money, influence, ability, good looks or the number of followers someone has on social media, that is not how God sees us. God sees us all on the same playing field. The Apostle Peter said… "I now realize how true it is that God does not show favoritism." Acts 10:34
An example of not showing favoritism is seen in Lady Justice. Her attributes are a blindfold, a balanced scale, and a sword, signifying that she is unable to see who is before her to be judged, so that she will not be tempted to be partial either for or against the accused. There are even some pictures of her with her hands tied, suggesting she cannot receive a bribe.
God is NOT blind; He sees everything. His hands are NOT tied; nothing controls Him. Because God KNOWS everything, He is aware of every detail of your life and because of His PERFECT righteousness, it is impossible for His response to be anything but perfectly impartial. Things such as notoriety, talents, money, influence, popularity, or physical appearance will have absolutely no bearing on God's decisions concerning a person's eternal destiny.
You may or may not be known by millions of people and you may not have thousands of "friends" on Facebook. Your friends and family may not even fill up the church at your funeral, but God is aware of everything that is going on in your life. You may never appear on the front page of a newspaper or be seen on ESPN and you may never have your own radio program or personally know Presidents, but that doesn't mean that God doesn't know you.
When those struggles come, when your life seems to be out of control, when that pain seems unbearable, know that you have a God that cares. Not only does He care, He can do something about it… Now to him who is able to do immeasurably more than all we ask or imagine, according to his power that is at work within us, to him be glory in the church and in Christ Jesus throughout all generations, for ever and ever! Amen. Ephesians 3:20-21
Never forget: you are known by the God of the universe!