9/23/2020 – Pastor Brian's Blog –
Obituaries can tell us much about the impact one's life had on others. We lost one of our Supreme Court Justices this week, Ruth Bader Ginsburg. A justice by the way that was placed there by God Himself…
Everyone must submit himself to the governing authorities, for there is no authority except that which God has established. The authorities that exist have been established by God.

Romans 13:1
Ruth Bader Ginsburg born March 15, 1933 and died September 18, 2020. Much has been said and continues to be said regarding the accomplishments of Justice Ginsburg. For example:
"Working in the 1970s with the American Civil Liberties Union, Justice Ginsburg successfully argued a series of cases before the high court that strategically chipped away at the legal wall of gender discrimination, eventually causing it to topple. Later, as a member of the court's liberal bloc, she was a reliable vote to enhance the rights of women, protect affirmative action and minority voting rights and defend a woman's right to choose an abortion."

Chicago Tribune
After being named one of Time Magazine's 100 Most Influential People in 2015, one of her colleagues and close friends said:
"Ruth Bader Ginsburg has had two distinguished legal careers, either one of which would alone entitle her to be one of Time's 100."

Justice Antonin Scalia
Others have had similar sentiments:
"Many admirers of her work say that she is to the women's movement what former Supreme Court Justice Thurgood Marshall was to the movement for the rights of African Americans. I can think of no greater compliment to bestow on an American lawyer."

Former President Bill Clinton
"So sorry for Ruth Bader Ginsburg's family and for our country. She was a fighter and she was firmly on the side of justice. I hope her example and her legacy can inspire us all in the fight of our lives. RIP RBG."

Beto O'Rourke
"The passing of Justice Ruth Bader Ginsburg is a tremendous loss to our country. She was an extraordinary champion of justice and equal rights, and will be remembered as one of the great justices in modern American history."

Senator Bernie Sanders
---
As I was thinking about Justice Ginsburg's obituary, I began to think, 'What would Jesus' obituary say about Him and the impact that His life had on the lives of others?' One of his best friends John writes that this Jesus was the creator of the world…
He was with God in the beginning. Through Him all things were made; without Him nothing was made that has been made.

John 1:2-3
Jesus was born in Bethlehem, just like Micah prophesied 700 years before His birth…
"But you, Bethlehem Ephrathah, though you are small among the clans of Judah, out of you will come for me one who will be ruler over Israel, whose origins are from of old, from ancient times."

Micah 5:2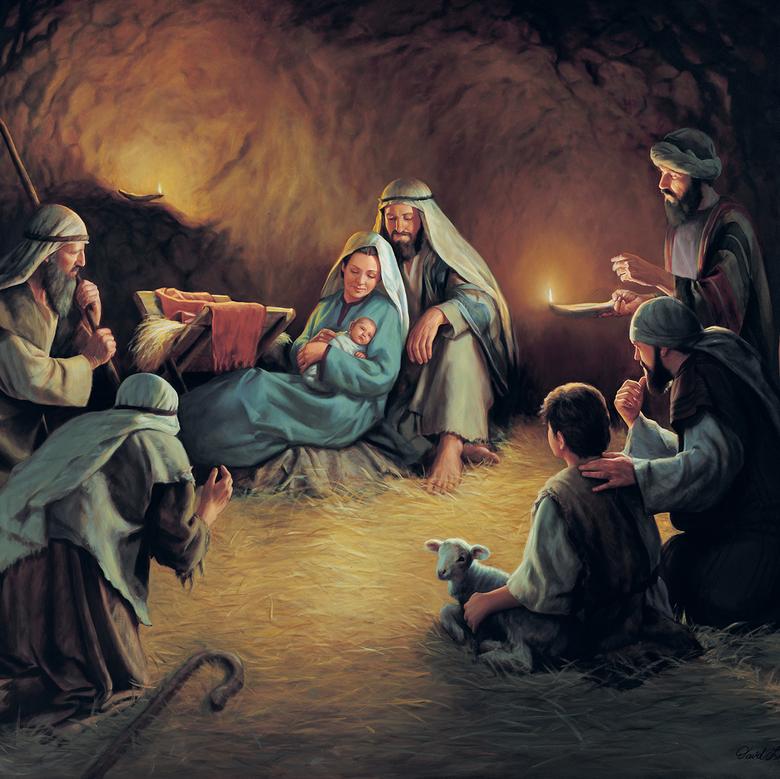 Jesus was born of a virgin as it was predicted in the 8th century…
Therefore the Lord himself will give you a sign: The virgin will be with child and will give birth to a son, and will call Him Immanuel.

Isaiah 7:14
Matthew, a disciple of Jesus, confirmed this fact to be true…
All this took place to fulfill what the Lord had said through the prophet: "The virgin will be with child and will give birth to a son, and they will call him Immanuel"–which means, "God with us."

Matthew 1:22-23
It was said that Jesus was God's gift to us…
"For God so loved the world that He gave His one and only Son, that whoever believes in Him shall not perish but have eternal life. For God did not send His Son into the world to condemn the world, but to save the world through Him.

John 3:16-17

Jesus Himself confirmed to unbelieving Jews that He was God…
"I and the Father are one."

John 10:30
Even the crowds knew that Jesus was different…
When Jesus had finished saying these things, the crowds were amazed at His teaching, because He taught as one who had authority, and not as their teachers of the law.

Matthew 7:28-29
They should have been amazed because Jesus has more authority then they could have even imagined…
Then Jesus came to them and said, "All authority in heaven and on earth has been given to me."

Matthew 28:18
Even though Jesus had the authority to stop it, Jesus was put to death on a cross to fulfill what Isaiah wrote some 740 years before His death…
He was despised and rejected by men, a man of sorrows, and familiar with suffering. Like one from whom men hide their faces He was despised, and we esteemed Him not. Surely He took up our infirmities and carried our sorrows, yet we considered Him stricken by God, smitten by Him, and afflicted. But He was pierced for our transgressions, He was crushed for our iniquities; the punishment that brought us peace was upon Him, and by His wounds we are healed.

Isaiah 53:3-5
The Apostle Paul wrote that Jesus died not by mistake but for the greater good…
For what I received I passed on to you as of first importance: that Christ died for our sins according to the Scriptures, that He was buried, that He was raised on the third day according to the Scriptures, and that He appeared to Peter, and then to the Twelve. After that, He appeared to more than five hundred of the brothers at the same time.

1 Corinthians 15:3-7
Paul would write that Jesus died to fulfill His mission, to redeem fallen people…
Here is a trustworthy saying that deserves full acceptance: Christ Jesus came into the world to save sinners.

1 Timothy 1:15
Because Jesus was God, only He had the ability to forgive sins…
But so that you may know that the Son of Man has authority on earth to forgive sins, He said to the paralytic, "Get up, take your mat and go home." And the man got up and went home.

Matthew 9:6-7
Even 1000's of years after His birth, Christ's passion has not changed, He still desires that men, women, and children come not to religion, but into a personal relationship with Him. That is why Jesus died, and then rose from the dead, to break the power of sin and death and provide salvation for mankind. All we have to do is accept His gift…
That if you confess with your mouth, "Jesus is Lord," and believe in your heart that God raised him from the dead, you will be saved.

Romans 10:9
---
Obituaries tell us much about people. The fact is every one of us will eventually have our own, because each one of us have an appointment with death…
And as it is appointed for men to die once, but after this the judgment, so Christ was offered once to bear the sins of many.

Hebrews 9:27-28
I have no way to know if Justice Ginsberg had a personal relationship with God. I do know this though, that she is no longer a judge; that work has been left to Jesus…
Moreover, the Father judges no one, but has entrusted all judgment to the Son.

John 5:22
If you have never accepted Christ as your personal Savior, He longs for you to come. Grab a Bible and read the Gospel of John, or private message me and I would be happy to talk to you about the greatest decision you will ever make.
Accept Jesus today! He is calling…